Cleveland, OH - Friends coming over to your place and don't know what to make? Fear not! Today, we are making Ham and Cheese Baked Buns using Cleveland Kitchen's Classic Caraway Kraut. This quick and easy recipe can be made for a great appetizer, providing a group of 12 people that only takes 25 minutes to make (5 minutes preparing and 20 minutes of cooking time). So enough talking, let's get cooking.
Here are the Ingredients
2 cups of Classic Caraway Kraut
A quarter cup of honey mustard
4 tablespoons of melted butter
1 tablespoon of poppy seeds
12 tomato slices
12 slider buns
12 slices deli ham of your choice
12 slices of cheddar cheese
Here's how to cook it:
* Preheat the oven to 350 degrees Fahrenheit. Using parchment paper, line a large baking sheet.
* Split the slider buns horizontally in half and lay the bottom half on the baking sheet. On the bottom layer of buns, spread an even layer of honey mustard, then top with an even layer of tomato, cheddar cheese, ham, and Classic Caraway Kraut.
* Brush the top buns with melted butter before placing them on top. Sprinkle poppy seeds on top of the buns until they are completely covered.
* Bake until cheese is melted and buns are toasted in the oven.
* Put the buns on a plate and bon appetit
One thing to note when choosing buns for this dish for a fuller sandwich: potato buns are preferable. Sweet Hawaiian rolls are also a great alternative—the sweetness enrichment of the rolls combine well with the ham and cheese.
To purchase Cleveland Kitchen's Classic Caraway and to see recipes that you can make using it, go to https://www.clevelandkitchen.com/ and check out the site.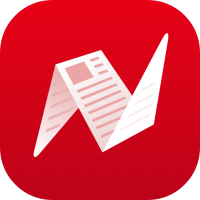 This is original content from NewsBreak's Creator Program. Join today to publish and share your own content.