CLEVELAND, OH — Babak Moini, MD, a UH internal medicine specialist, offers advice on the main screening checks for persons aged 40 and up, as well as the recommended ages at which they should begin.
This year, the oldest millennials reach a significant milestone as they are entering their 40s. If you're one of them, you're also approaching a period in your life when health exams are becoming increasingly important.
Here are some medical screenings that Dr. Moini recommends you get if you are currently entering your 40s:
Breast Cancer Screening
Regardless of risk factors, the American College of Radiology and the Society of Breast Imaging recommend that women obtain a baseline (first) mammography at the age of 40, followed by annual screening mammograms every year after that.
A mammogram is a non-invasive X-ray that can identify cancer and other abnormalities in the breast. Long before cancer can be felt, mammograms can discover it early, when it is most treatable. This increases the chances of survival and reduces the need for more thorough therapy.
Colorectal Cancer Screening
According to the American Cancer Society, colorectal cancer screening should begin at age 45 for both men and women. Because studies reveal that colorectal cancer rates are rising among persons under 50, the recommended age has changed from 50 to 45. In the United States, colorectal cancer is the second-largest cause of cancer death.
A colonoscopy is regarded as the gold-standard screening because, in addition to discovering colorectal cancer early on, when it is most curable, only a colonoscopy can detect and remove pre-cancerous polyps, which can prevent colorectal cancer from developing. There are also at-home stool kits available for people at moderate risk; nonetheless, a positive test result will necessitate a follow-up diagnostic procedure.
Diabetes Screening
Men and women should begin screening for diabetes around the age of 35, especially if they are overweight or obese. Those with several risk factors, such as a family history of heart disease, high blood pressure, or high cholesterol, should begin even sooner. Doctors used a basic blood sugar test to check for diabetes.
Lung Cancer Screening
In the United States, lung cancer is the leading cause of cancer death. According to new lung cancer screening guidelines from the US Preventive Services Task Force, the number of Americans eligible for yearly low-dose CT scans of the lungs has doubled. People 50 and older with a 20-pack-year smoking history who smoke now or have quit in the last 15 years were included in the task force's amended guidelines.
Prostate Cancer Screening
The National Comprehensive Cancer Network (NCNN) recommends that men begin discussing prostate cancer screening with their doctors at the age of 45. The NCCN suggests a thorough examination that considers your risk factors, such as family, medical history, and race (African-American men have a significantly higher chance of dying from prostate cancer), as well as a baseline prostate-specific antigen (PSA) level if necessary.
Other Screenings
Before they have to worry about osteoporosis screening, millennials still have some time. Women 65 and older, as well as younger women who have gone through menopause and are at risk for osteoporosis, should have their bone density tested.
However, for millennials who haven't had their cholesterol checked, it's best to have a screening as soon as possible. Cholesterol screening should begin at the age of 35, or sooner for those who have a strong family history or other risk factors, such as smoking and obesity.
Lastly, it is recommended for women to start getting a routine cervical screening at the age of 21, this screening is done with regular Pap tests. For women ages 30 to 65, the option to get a pap test combined with an HPV test is available. Normal results for the tests mean that the test should be done every five years.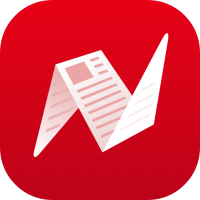 This is original content from NewsBreak's Creator Program. Join today to publish and share your own content.