ELYRIA, OH — Lorain County Community College has announced its partnership with ARCTOS Technology Solutions, global aerospace, and defense contractor. The partnership aims to develop smart technologies for manufacturing as well as training programs from students, teachers, and employers.
Funded by the Air Force Research Lab, LCCC is one of three community colleges in Ohio working with ARCTOS. This project is led by LCCC in collaboration with economic, industry, and workforce development leaders to build on existing smart manufacturing initiatives.
The college's associate degree and certificate programs, focusing on Automation, Robotics, and Industry 4.0 technologies are expected to expand by this partnership. Industry 4.0 itself is the fourth revolution of manufacturing with the characteristic of using smart technology to enable manufacturing systems to gain better communication with one another.
Although the benefits of smart technology usage are widely recognized in the particular industry, a significant gap in labor skills remains, preventing manufacturers from adopting such an approach.
"In order for our local companies to keep pace with the future of manufacturing and maintain global competitiveness, they will need employees who are skilled and experienced in robotics, smart manufacturing processes, and Industry 4.0 technologies," said Lorain County Community College President Marcia J. Ballinger, Ph.D. "This collaboration provides us with unique resources, curricula and training programs that will help close this skills gap at an accelerated pace – benefitting not only our local employers, but our local residents who will be better prepared to pursue these high-wage, high-demand careers."
LCCC has plans to add two Industry 4.0 classrooms to provide students, educators, as well as adult workers with the necessary training. These classrooms will accelerate workforce training while partnering with local industries, and also enhance local high schools and career centers' access to the needed equipment and curriculum. In addition, LCCC is soon to create a "Robotics Lending Library" to bring equipment straight to partner schools.
The students who are enrolled in the programs will gain the first-hand experience on the most recent and industry-validated equipment, on top of working on practical and employer-driven projects through the course of their degree. ARCTOS will be providing a portion of these projects, tasking students with digital manufacturing problems to solve by using precision manufacturing equipment.
"It is critical to train and prepare the workforce for the future of the manufacturing industry, which is highly focused on automation and related smart technologies," said Joe Sciabica, ARCTOS chief technology officer. "We are thrilled to partner with Lorain County Community College to enhance industry 4.0 skills training and establish Ohio as a workforce leader within these emerging technologies."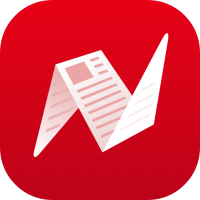 This is original content from NewsBreak's Creator Program. Join today to publish and share your own content.