CLEVELAND, OH - If you don't know how to prepare yourself before going to a Brown's game, this article is going to show you how to be a proper Cleveland Browns fan. Other than your beer and your TV, there are several things that you should prepare.
Here are several things you can do:
1. Get your head in the game
Even if you got work to do, take some time to cheer the Browns. Grab some beer, enjoy the ride, and join tons of fans to cheer the Browns, regardless if they win or not.
2. Report to the Muni Lot
The parking lot is going to be packed so report to the municipal lot and book your parking space. The lot is going to be filled with school buses, ambulances, ice cream trucks, cars, and more.
3. Prepare for the Dawg Pound
Learn the traditional method of sneaking a beer into the stadium by hiding it in a wooden doghouse. Fans have even invented a new curse word, "Dawg Pound". As you cheer on the Browns, drink beer, and bark all day, you'll hear the word getting tossed around at the stadium.
4. Join the Worldwide Party!
Browns Backers is a worldwide organization with 100,000 members from 355 clubs across 14 countries. Browns watch parties are held all around the globe, but the best ones are at home.
Don't stay at home, try to get out and find a place to watch even if your TV's great and wings are provided through the delivery app!
5. Adopt the local fashion
Don't forget to gear up on orange and brown. Here are some of the ways: wear the official team gear, do it old school style or new school style.
6. Park and public transpo like a pro
Learn how to use the park and public transport. You may need to go to the station beforehand.
7. Find a place to crash
Don't forget to find a place to crash after. Take a look at some of the hotels near the stadium, such as Hilton, Aloft, Doubletree by Hilton, The Westin, Drury Plaza Hotel Downtown Cleveland, and more.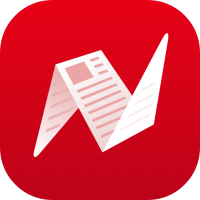 This is original content from NewsBreak's Creator Program. Join today to publish and share your own content.