CLEVELAND, OH - Whether it's for a family occasion, barbecues with friends, or you just want to fill your fridge, knowing how to make gravy is a good way to tune up your cooking up to eleven. After browning meat, the brown stuff on the bottom of the pan (also known as fond) can be used to make your gravy more delicious to drizzle on your steak, schnitzel, sausage, or your sauteed veggies. Today we are making a mushroom gravy using Great Lakes Eliot Ness Amber Lager. Guaranteed to impress your loved ones on that special occasion.
Here are the ingredients:
2 Tablespoon Olive oil
2 Cups of Mushrooms, sliced
1 Teaspoon Garlic, minced
8 oz. Eliot Ness Amber Lager
4 Cups of Water
½ Cups of Beef base
4 Tablespoon Flour
8 tablespoons of butter, softened
Salt and pepper for tasting
Here is the way to cook it:
Over medium heat, sauté mushrooms as well as garlic in olive oil until tender. Pour Eliot Ness Amber Lager and cook until the liquid is reduced by a quarter and the alcohol is thoroughly cooked. Once reduced, remove the liquid from the heat. Add water to a saucepan and bring the water to a boil.
Add beef base to water and return to a boil. In a separate pot, mix flour, and butter to create a well-mixed roux. Add the mixture of beer, mushrooms, and garlic to water and boil. Mix in the roux and allow it to thicken. Stir out any lumps. Add salt and pepper to taste.
An alternative to making it is to substitute the water and beef base using beef bone broth.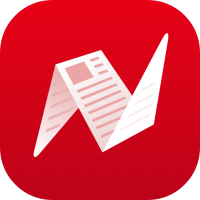 This is original content from NewsBreak's Creator Program. Join today to publish and share your own content.