CLEVELAND, OH — The City of Cleveland is looking for a legal investigator. Application for this position closes tomorrow, July 30, 2021, at 11:59 ET.
Duties include, but are not limited to:
- Performing investigation under general direction to evaluate and litigate claims and lawsuits.
- Researching and recording collections.
- Interviewing prospective witnesses and collect evidence as needed, and writing reports and correspondence.
- Interpreting and analyzing records and statements.
- Performing other job-related duties as required.
Minimum qualifications:
- A High School diploma or GED with three years of experience with law enforcement procedures for interviewing witnesses, investigation, gathering evidence and record-keeping is required.
- Comprehend Ohio's public records law and have experience working with legal professionals.
- Superior verbal skills.
- A valid State of Ohio Driver's License is essential.
Departmental duties:
- Investigating civil lawsuits, claims, and worker's compensation claims involving the City of Cleveland by organizing, locating, gathering, redacting and documenting records and other evidence to assist the attorneys in a lawsuit and claims to locate.
- Interviewing and taking statements from witnesses.
- Interpreting and analyzing reports, papers and statements contacts of Cleveland Police Officers.
- Finding and organizing records of the city's Motor Vehicle Accident Review Committee.
- Participating as a committee member conducting background checks on individuals and corporations doing business with the City of Cleveland.
The City of Cleveland offers benefits options depending on the employment status and any applicable union membership. In general, benefit options include comprehensive medical, dental, vision, prescription medications and life insurance.
Specific information regarding benefit eligibility will be discussed and reviewed at the time of hire.
To apply, please visit: https://www.governmentjobs.com/careers/cleveland/jobs/3147200/legal-investigator?tm_campaign=google_jobs_apply&utm_source=google_jobs_apply&utm_medium=organic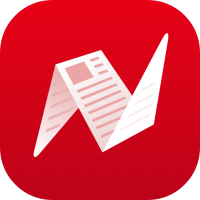 This is original content from NewsBreak's Creator Program. Join today to publish and share your own content.