PORT CLINTON, OH – On July 21, William R. Bauer, age 84, announced guilty at the Northern District of Ohio of giving powerful controlled substances prescriptions, one of them being opioids, to patients with no medical necessity, and violation against the principle of medical practice.
The verdict was announced by the acting U.S. Attorney, Bridget M. Brennan. The sentence which befalls Bauer includes 76 counts of distribution of the substances and 25 counts for the health care fraud, after a two-week trial.
The prosecution of Bauer's case was begun in August 2019, with the accusation being filed in the following month, October 2019. Then, in June 2021 the accusation was readjusted.
The investigation was conducted by the Federal Bureau of Investigation along with the Drug Enforcement Administration, and the Department of Health and Human Services – Office of Inspector General, and the Ohio Attorney General's Office. Assistant U.S. Attorneys Ava R. Dustin, Michael A. Sullivan, Robert N. Melching, and Payum Doroodian were assisting the prosecution.
In the trial, the evidence that was shown came from 2015 and 2019 where Bauer regularly prescribed the controlled substances such as Oxycodone, Fentanyl, Morphine, and Tramadol at his practice in Bellevue, Ohio. The prescription was for an illegitimate medical purpose and did not follow the usual course of professional practice.
Bauer's case was focusing on his misconduct for 14 patients. He prescribed high doses of opioids as well as other controlled substances without putting the patient's pain level, function, or quality of life into consideration.
The trial also considered the fact that the drugs he prescribed created a dangerous combination while ignoring the patient's state of addiction and abuse that caused misbehave such as stealing medications, requesting early refills, losing medications, etc.
Evidence regarding the health care fraud he conducted shows that Bauer regularly ordered epidural injections and trigger point injections for muscle pain relief, was unconcerned of medical necessity, and did not meet the procedural requirements. Thus, the injections were ineffective and were considered fraud to the patients.
In addition to the fraud acts, he also prescribed unnecessary controlled substances, causing the patients to pay for unneeded prescriptions between January 2007 and August 16, 2019, according to the evidence. The sentencing will be held at later date.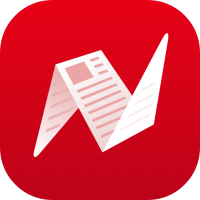 This is original content from NewsBreak's Creator Program. Join today to publish and share your own content.