KENT, OH –An assistant professor of Kent State University's Department of Geography in the College of Arts and Sciences, He Yin, Ph.D., has been granted a New (Early Career) Investigator Award in Earth Science by NASA. Through the grant, Yin will conduct research to evaluate the effects of the Syrian civil war on the croplands across the area of the eastern Mediterranean.
The New (Early Career) Investigator Program by NASA is founded to provide career development for scientists and engineers who have just stepped into the professional environment of academic research. Aided with the grant, Yin aims to create in-demand remote sensing algorithms which will be able to monitor the changes of cropland over a period of time and make a general approach to discover the timeline of cropland developments.
The Syrian civil war was told to have brought approximately ten years of damage which harm the area across the eastern Mediterranean, according to the United States Institute of Peace.
"These war tactics produce tragic consequences that have affected cropland production," Yin explained. "Civilians depend on successful crop production for food security and economic stability while amidst a war zone."
Yin described how other factors such as drought have the possibility to contribute to the cropland loss, aside from the Syrian civil war. "The more we research, the more we understand the effects of ongoing warfare throughout the cropland," he stated.
It is believed that remote sensing is a suitable tool to monitor cropland, specifically in war-affected areas where it is impossible to measure the ground. "Croplands in the Mediterranean are diverse and dynamic, which poses challenges for remote sensing," Yin said.
Yin hopes that the finding through his research will contribute to the advancement of cropland mapping by remote sensing algorithms while understanding the effect of war on crops. His work will also be coherent with the war zone's food insecurity issues that will give insights into environmental change as he said "understanding the devastation caused by war is crucial to advance humanitarian support."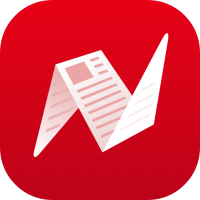 This is original content from NewsBreak's Creator Program. Join today to publish and share your own content.