CLEVELAND, OH -The Cleveland Museum of Art (CMA) opened an art exhibition titled New Histories, New Futures. This exhibition featured the work of three contemporary Black Artist, who tackle the concepts of engagement with time and historical revisionism. They are Johnny Coleman (b. 1958, based in Oberlin, OH), Antwoine Washington (b. 1980, based in Cleveland, OH), Kambui Olujimi (b. 1976, based in Queens, NY). New Histories, New Futures is being held at Transformer Station, the CMA's sister contemporary art museum, through September 12, 2021.
"The artists in New Histories, New Futures reinterpret historical events from standpoints rooted in the past, present and future," said William M. Griswold, director of the CMA. "The paintings and mixed-media installation create a mesmerizing experience, transporting visitors to the past, to familial domestic spaces, and futuristic dreamscapes. The topics are relevant and address issues at the forefront of today's conversations."
Each artist features a different kind of art, Johnny Coleman latest work Constellations As Yet Unnamed, uses sculpture, sound, and projection in a large-scale immersive installation that revitalizes the marginalized history of one group's journey north on the Underground Railroad. He recovers the lost identities of nine former slaves consisting of a mother and her seven daughters, along with an adopted boy. They escaped from the Dobbins farm in Mason County, Kentucky, in 1853 and stopped in Oberlin on their journey to Canada. Coleman built an installation with a recording of eight Black women voices and the sound of a blackbird inside the installation, who speaks across the time and space to the eight former enslaved women, meanwhile, the bird represents the adopted boy.
"My extended work has been an ongoing effort to retrieve the history surrounding the entire group of nine individuals who stole themselves away on that occasion back in 1853." explain Coleman.
Antwoine Washington paints portraits of his own family to counteract the stereotype of the absent Black father. He pays homage to an artist of the Harlem Renaissance, William H. Johnson, with his Black Family: The Myth of the Missing Black Father and Black Family: The Love paintings. The style of artists like William H. Johnson inspired him to recall a period in history when art and social justice movements were closely connected. For Black Family: The Protector and Black Family: The Provider, Washington painted them in a realist style, in pursuit of humanizing his subjects.
"[When I became a father], I began to notice that the Black family has systematically been under siege by mainstream society and the media, and I use my art to say no—the media isn't correct—and push back against racist narratives." Explain Washington.
Kambui Olujimi North Star project features eight never-before-seen paintings of weightless, floating Black bodies "freed from the gravity of oppression." He imagines an existence in which a politics of resistance can result in true bodily freedom. Olujimi paintings feature figures with variegated skin tones and ambiguous genders, giving them the looks of otherworldly beings. Olujimi explores the interplay of opacity, legibility, and visibility as "the truest articulation of self, a mother tongue and a strategy for survival." He says, "This is not an invisibility of otherness, but the seamlessness of belonging." Together, Olujimi's works give tangible form to a futuristic dreamscape.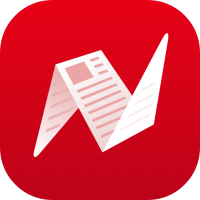 This is original content from NewsBreak's Creator Program. Join today to publish and share your own content.