KENT, OH — Last June, Kent State University's Center for Adult and Veteran Services managed to land a spot on the list of top schools for military-connected students according to the 2021 Military Times Best for Vets: Colleges.
Considering their achievement after being named a Military Friendly® School for the twelfth consecutive time, this is kind of expected from them to receive this spot. Kent State places at No. 158 out of 366 overall schools and No. 127 out of 254 public schools ranked on the 2021 list. Kent State is one of only fourteen schools to receive this recognition. The ranking is out of the more than six thousand institutions globally, including universities, trade schools and technical schools.
Military Times Best for Vets: Colleges is the largest and most comprehensive ranking of schools for military service members and veterans. Military Times rankings are data-driven, taking a close and detailed look at the combination of retention numbers along with persistence and graduation rates.
To be eligible to make it into the list, there are certain factors to be considered, including retention ratings from year to year, graduation rates and the number of veterans enrolled and served at the university. Kent Campus made the list thanks to the streamlining of work with the Division of Philanthropy and Alumni Engagement to procure funds for emergency aid to parenting student veterans and service members along with emergency grants. and also other factors like the Ohio War Orphans Scholarship availability, which pays a hundred percent of tuition and is available to dependents of veterans with a service-connected disability.
"We have a centralized office where issues are not diffused," said Joshua Rider executive director of the Center for Adult and Veteran Services at Kent State. "If you want to get benefits done, you do not have to go down to Student Financial Aid and then come to our office for the academic advising or some of the pre-advising items; you can come to one location and get all of those services right from one spot, so I think that is [an area] where we stand out."
Rider also points out that schools that have done exceptionally well exhibit critical components in their program. Looking ahead, Rider is excited about the new CARES Center coming into play. CARES is an acronym that stands for crisis, advocacy, resources, education, and support. This will give veterans on campus another form of assistance they required. CARES Center is also a space that supports students who have difficulty with their basic needs, like people that experience food insecurity, homelessness, financial security and needs related to mental well-being. Rider hopes that the addition of CARES Center will boost their ranking even higher.
"We are really excited to see how this works in conjunction with our CARES Center because we know there is food and housing insecurity out there in the community and, more specifically, the military-connected community," he said. "We are all so excited about it, connecting the military-connected population. We have not had anything like that [a CARES Center], and it can only add to our standing and how we serve our military-connected community."
Rider also credits Kent State's Division of Student Affairs and its continued support and commitment to the Center for Adult and Veteran Services, as well as its overall mission in helping veterans achieve academic success.
"Our leadership in the Division of Student Affairs has maintained a commitment from when we were in enrollment management in Student Affairs through the transition to being a much larger Division of Student Affairs than we have ever been, given our recent additions," he said. "[Whether it be] providing graduate assistance to keeping us up to date on our veterans' benefits and trends in serving our military-connected community, the division has maintained a firm commitment to this office."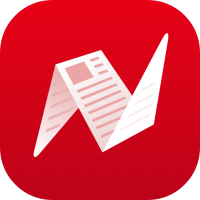 This is original content from NewsBreak's Creator Program. Join today to publish and share your own content.