CLEVELAND, OH—Sherwin-Williams, North America 's most extensive specialty retailer of paint and painting supplies, just released their newest exterior coating product, called Latitude™ Exterior Acrylic Latex with ClimateFlex Technology™.
The Latitude™ Exterior Acrylic Latex combines premium performance features with best-in-class weather adaptive system that adapts and delivers ideal results in various weather and moisture conditions.
Some other features include:
Durable finish that protects against peeling, cracking, and dirt pickup in extreme climates to keep surfaces looking freshly painted.
Outstanding hide coverage and block resistance that make it easy to achieve a nearly flawless finish in fewer coats.
Excellent moisture resistance
Mildew-resistant agents inhibit the growth of mildew on the surface of the coating film.
Ability to tint in VinylSafe™ paint colors, allowing customers to choose a limited selection of darker colors formulated to resist warping or buckling when applied to a sound-stable vinyl substrate.
Latitude™ is the latest product to feature Sherwin-Williams ClimateFlex Technology, which encompasses Sherwin-Williams moisture resistance and ExtremeTemp Technology™. This combined technology provided a smooth application in extreme temperatures ranging from-35° to 120° Fahrenheit for air surface and material temperatures. Even at 35° Fahrenheit, this product delivers early moisture resistance up to 30 minutes minimum.
"There are many factors to consider to keep exterior painting projects on schedule – but weather doesn't have to be one of them," said Rick Watson, director of product information and technical services at Sherwin-Williams. "The technology in Latitude™ gives professionals and homeowners more flexibility to keep outdoor projects on track while still delivering long-lasting results and optimal application."
Latitude™ Exterior Acrylic Latex is available in flat satin and gloss sheens at Sherwin-Williams stores nationwide. For more information, visit www.sherwin-williams.com/latitude.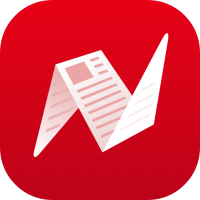 This is original content from NewsBreak's Creator Program. Join today to publish and share your own content.