CLEVELAND, OH - The Cleveland Museum of Art (CMA) held two art exhibitions in Cleveland. The first is A New York Minute: Street Photography, 1920–1950, currently on view from April 18, 2021, until November 7, 2021, in the Mark Schwartz and Bettina Katz Photography Gallery. The second is Ashcan School Prints and the American City, 1900–1940, which starts from July 17, 2021, through December 26, 2021, in the James and Hanna Bartlett Prints and Drawings Gallery.
Both exhibitions explore life in New York City during the first half of the 20th century through street photography and urban realism in printmaking. They highlight the everyday life of urban cities and illustrate the demographic, social, and economic shifts that transform the city today.
"Through street photography and printmaking, the complementary exhibitions feature works that document the changes happening in New York City in the early 20th century," said William M. Griswold, director of the CMA. "They give visitors an inside look at the gritty everyday scenes of the city, focusing on candid interactions between the diverse urban residents and the spaces they inhabited."
A New York Minute: Street Photography, 1920–1950 presents work by photographers who took spontaneous pictures in public places, without their subjects' knowledge, such as Walter Rosenblum, Lisette Model, Leon Levinstein, and Louis Stettner, who is members of the Photo League. They highlight the amusements and struggles of the common man and woman in New York City. While some photographers, such as James Van Der Zee, Roy DeCarava, and Ralph Steiner collaborated with their subjects to produce enduring portraits. Whether created on assignment, as a personal expression, or to advocate for societal change, the photos on display allow viewers to experience life in New York City almost a century ago.
Ashcan School Prints and the American City, 1900–1940, showcases prints of city life made by Ashcan School, a group of urban realists that formed around 1900. Located in New York City, Composed of prints from the museum's holdings and those of a local private collection, the exhibition features etchings and lithographs by well-known American artists.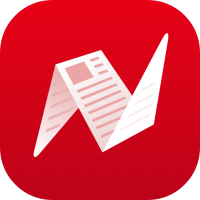 This is original content from NewsBreak's Creator Program. Join today to publish and share your own content.