Akron, OH - Mayor Horrigan is happy to announce that Akron has been selected to participate in the Equitable Economic Mobility Initiative (EEMI). As part of the Initiative, the City will receive a $100,000 grant from the National League of Cities (NLC).
Generously supported by The Bill and Melinda Gates Foundation, EEMI is a 15-month technical assistance and grant project with the NLC leading it to expand people's economic mobility for residents while also addressing long-standing racial disparities.
Akron was chosen due to its demonstrated commitment to racial justice and resident economic mobility, as well as its strong existing collaborations and data gathering and analysis capabilities. It is one of eight cities across the country to get technical aid and assistance from NLC's expert staff to further develop the City's works in promoting economic mobility for all citizens.
COVID-19's economic impact shattered many families' financial stability and economic security, as well as upending numerous communal standards, much beyond any prior recession.
"The pandemic was hard on everyone, but it exacerbated and put a spotlight on the disparities that already existed in our communities especially for people of color," said Akron Mayor Dan Horrigan. "This partnership with the National League of Cities will help us to further address those disparities through our Full Term First Birthday Greater Akron initiative focusing on the social determinants of health."
From this $100,000 NLC EEMI grant award, Akron, in collaboration with The Well Community Development Corporation and Summit County Public Health, will expand on the existing Full Term First Birthday Greater Akron infant vitality initiative and help execute a workforce development program for mothers in the community to bridge the gaps between unemployment, childcare/motherhood, and health.
"Many local governments are investing in programs that help people meet their basic needs, but few examine how existing systems can be improved to help families build wealth," said Dr. Robert Blaine, Senior Executive and Director of the Institute for Youth, Education, and Families at the National League of Cities. "The National League of Cities is proud to work with the City of Akron in its efforts to address long-standing racial inequality and help promote the inherent dignity of each of its residents by expanding opportunities for economic mobility within the community."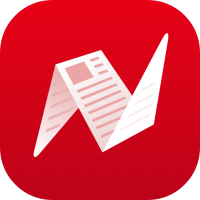 This is original content from NewsBreak's Creator Program. Join today to publish and share your own content.