Akron, OH — If you are a Devotee with a plan to visit Chicago, New York, Los Angeles, or Las Vegas, in late September 2021, then you're in luck. Devo is scheduled to come and play in these cities. Bring your energy dome, Devo's signature helmet, to one of these locations and prepared to be peculiarly entertained with their signature bizarre music style.
On September 19, 2021. Devo will perform in front of their fans, or Devotees, at Riot Fest at Douglas Park, Chicago IL. The three-day festival features performers from across genres are performing to their fans such as Machine Gun Kelly, Run The Jewels, Smashing Pumpkins, Faith No More, Dropkick Murphys, and many more. More info about Riot Fest can be found here.
Radio City Music Hall in New York City will be the next destination. The band will perform at 8.00 p.m., while the doors will open at 7.00 p.m. Find more info or purchase the available tickets here.
On September 25, Devo will go to Los Angeles and perform at Performance venue at Hollywood park. If you want to bang your head along to "Too Much Paranoia", "Uncontrollable Urge", "Freedom of Choice", and "Whip It", tickets can be purchased by clicking here.
Akron's new wave legend will conclude their September tour in Las Vegas to perform at the 22nd annual Punk Rock Bowling Festival on September 26th. This is a three-day festival that will be held at Downtown Las Vegas Events Center. Unfortunately, the ticket for this event has sold out. For more info, please click this link.
For those who want to know about this band, check out their YouTube channel to listen to Devo's discography.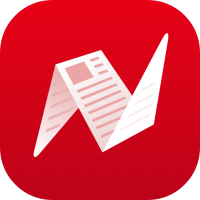 This is original content from NewsBreak's Creator Program. Join today to publish and share your own content.