CLEVELAND, OH — Franmil Reyes hit a go-ahead home run in his final game before going on the disabled list on May 22. Reyes's third game back from the IL was on Monday, and he showed the Indians what they've been missing by going yard once more.
In the Indians' eventual 9-8 loss at Tropicana Field, Reyes hit a game-tying home run as part of a 3-for-5 performance with five RBIs, tying a career-high. A missed save by Emmanuel Clase extended Cleveland's season-long losing record to seven games. Nonetheless, from the core of Cleveland's order, Reyes was at the center of a strong offensive night.
Faced with a four-run disadvantage after the Rays hit a grand slam in the second inning, the Indians came on the board in the fourth inning with an RBI single from Reyes. In the fifth, they had three runs scored, the latest of which was a 419-foot laser from Reyes that shattered a stadium sign beyond the right-center wall.
"They were pounding me with pitches away, and I just got prepared for a pitch," Reyes said. "When I'm looking for those pitches away, I know if the slider starts a little bit out of the plate, it's gonna be a ball. So I just forgot about the slider and just [focused] on the fastball."
Reyes hit another outside pitch to right-center in the sixth inning, this time ricocheting off the wall for a two-out, two-run double. The Indians collected nine hits in the next three innings after only getting one hit in the first three. And for a team on a 1-9 skid, its worst stretch of the season, the fact that the early deficit didn't sink them says a lot.
"They keep playing," Indians manager, Terry Francona, said. "You find out a lot about people through adversity. This is a difficult stretch for us, there's no getting around it. But nobody's running and hiding."
Reyes, whose powerful bat has been held out of the lineup for over half the season due to an oblique strain, is one of the essential players who may help them overcome the adversity.
Before beginning a two-part rehab assignment with Triple-A Columbus and Double-A Akron, he took a month off from playing games. He had seven hits, including three home runs, in just 19 Minor League at-bats, a strong foreshadowing of his 6-for-14 start in July.
"He obviously worked pretty hard getting ready, because his timing looks really good," Francona said. "When he's a threat like that, that's really good for us."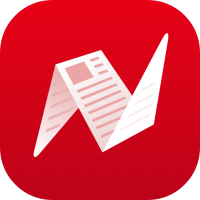 This is original content from NewsBreak's Creator Program. Join today to publish and share your own content.