CLEVELAND, OH — Even though they're both dealing with injuries right now, the Indians' two best talents, Shane Bieber and José Ramírez will be representing their team at the 2021 All-Star Game in Denver.
Shane Bieber, the starting pitcher, and José Ramrez, the third baseman, were both named reserves for this year's Midsummer Classic at Coors Field on Sunday afternoon. Terry Francona, the Indians' manager, will join the AL coaching staff courtesy of an invitation from American League manager Kevin Cash.
"I think it's well deserved," Francona said of his players' selections. "I know Bieber has been hurt, but I think that just goes to show the reputation he has and what he had done up to that point. José's been so important to us, just everything—his numbers, the way he plays the game, his attitude. I'm really happy for both guys."
Bieber was a young starter just beginning to make a name for himself on the big league stage two years ago, around this time. He was not chosen as an All-Star at the time but was added at the last minute to replace an injured starter on the roster just days before the event.
Because he's on the disabled list with a right shoulder injury, he won't be able to win his second consecutive All-Star Game MVP award, but he'll still be able to sit back and watch the festivities.
Bieber was placed on the disabled list on June 14, although despite not pitching in over a month, he still led the American League in strikeouts (130). Through 14 starts, he has a 3.28 ERA with 12.9 strikeouts per nine innings.
Ramirez started all 75 games for Cleveland before missing four of the final five after fouling a ball off his face on Wednesday and injured his elbow diving for a ball on Thursday. But that doesn't diminish what he's accomplished thus far this season, or, more significantly, how valuable he's been to this club.
Ramirez is the team leader in home runs (18), RBIs (50), runs scored (54), on-base percentage (.345), slugging percentage (.537), doubles (18), and OPS (on-base percentage plus slugging percentage) (.882). His 2.8 fWAR was tied for sixteenth best in the Majors as of Sunday. He received 471,097 votes in the All-Star fan voting, finishing fourth behind Rafael Devers, Alex Bregman, and Yoán Moncada.
"I can't wait to watch him take BP at that field," Bieber said of Ramírez. "I've never been [to Denver] before, so I've only heard the stories and the legends. So, I'm excited to see him play and show off his skillset throughout the few days there. It's just nice and comforting to be able to have him."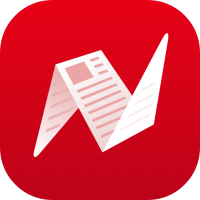 This is original content from NewsBreak's Creator Program. Join today to publish and share your own content.