CLEVELAND, OH — The sixth and seventh cohorts of Sullivan-Deckard scholars were officially welcomed to Cleveland State University, or CSU, on Friday, June 25.
Even though the three students from cohort 6 are now rising sophomores, because of the pandemic, they missed out on a formal induction ceremony last summer. In fact, with the campus closed last summer, cohort 6 scholars started their program while staying in Reserve Square Apartments, before transferring to their on-campus home.
Despite the COVID-related challenges they encountered, including online classes and minimization on-campus activities, cohort 6 scholars completed their first semester with an unbelievable 3.79 average GPA,. It was thanks in part to the Pratt Center's continued offerings of care packages, meals, virtual programming and more.
Last week also saw the induction of three recent high school graduates of cohort 7, which is significant because their predicted graduation year is 2025, marking ten years of the Sullivan-Deckard Scholarship Opportunity Program anniversary. Fill This House provided the three new students with a wonderful surprise at the end of their formal induction: residence hall essentials.
The Sullivan-Deckard initiative builds access, but in addition, it encourages inclusion and equitable experiences for students while they participate. According to Christopher "CJ" Morris, a 2021 graduate of Maple Heights High School and the member of batch 7, the program "allows me to have a voice; this is my time and place."
CSU's Sullivan-Deckard Scholarship Opportunity Program was formed in 2015 with a $2.3 million donation from Frank and Barb Sullivan, along with Jennifer and Daryl Deckard. Since then, the program has given forty scholarships to teens who have aged out of the foster care system in the state of Ohio and decided to pursue an undergraduate degree at CSU.
Students partaking in the Sullivan-Deckard Scholarship program get financial assistance for tuition and other educational expenses, including instructional and books fees, along with year-round housing and also year-round meal plan.
In addition, students have access to the Pratt Center, which provides various services—academic coaching, tutoring, peer mentoring and extended project-based learning opportunities in the areas of vocational training, as well as job placement—to CSU students who have experienced foster care.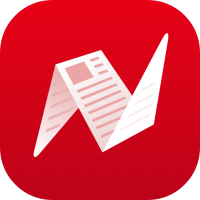 This is original content from NewsBreak's Creator Program. Join today to publish and share your own content.