CLEVELAND, OH — Researchers at Case Western Reserve University have discovered a new way to control inflammatory disorders that also maintain a patient's ability to fight off infections.
Principal investigator Carlos Subauste, professor of medicine and pathology at the Case Western Reserve School of Medicine, with his team, have identified the interaction of particular proteins as a therapeutic target to markedly reduce inflammation.
Their findings were recently published in the journal of the Federation of American Societies for Experimental Biology, or FASEB Journal. Later on, they developed an inhibitor of the same target that didn't affect cellular immune responses as well as the susceptibility to infection.
The Subauste lab focuses on studying CD40, a cell surface receptor that promotes protection against so-called "opportunistic" infections. CD40 can be caused by bacteria, fungi, viruses or parasites.
Additionally, over-active CD40 drives inflammatory disorders, such as inflammatory bowel disease, lupus, rheumatoid arthritis, rejection of transplanted organs, inflammation following stroke, microvascular complications of diabetes and atherosclerosis and more.
Previous clinical trials to treat patients with various inflammatory disorders relied on the administration of neutralizing antibodies against CD154—the cell surface protein that binds to the CD40 receptor and triggers the effects of CD40.
Although it appeared that this approach diminished inflammation, the anti-CD154 antibodies caused heart attacks that were unrelated to the inhibition of CD40.
As Subauste said, "We proposed that preventing the interaction between CD40 and TRAF2 within cells would be sufficient to block inflammation and would not impair protection against opportunistic infections."
Carlos Subauste and his late sister and original collaborator, Maria Cecilia Subauste, designed and patented a peptide—short strings of amino acids—that enters cells and blocks the interaction between CD40 and TRAF2.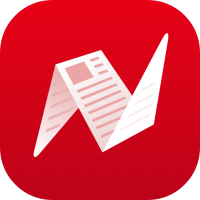 This is original content from NewsBreak's Creator Program. Join today to publish and share your own content.