CUYAHOGA COUNTY, OH — The Cuyahoga County Board of Control granted a $500,000 USEPA Brownfield Clean-up Loan on June 28 to assist Manufacturing Advocacy and Growth Network, Inc. (MAGNET) with the Brownfield Remediation of the former Margaret A. Ireland School Building.
The USEPA Brownfield Clean-up Loan will help MAGNET with the environmental remediation of this vacant facility, located at 1800 East 63rd Street in Cleveland, Ohio so that it can be remodeled and reused as a new manufacturing training center and organization headquarters.
"We are pleased to assist MAGNET with this USEPA Brownfield Clean-up Loan. EPA Brownfield funding helps boost economic development and job creation in Cuyahoga County," said Cuyahoga County Executive, Armond Budish. "Once this building has been remediated of Asbestos Containing Materials and is ready for redevelopment, it will be repurposed as a headquarters training center and global hub for manufacturing."
The Brownfield Redevelopment Fund of Cuyahoga County is a revolving loan fund intended to assist in the cleanup of sites contaminated by petroleum and/or hazardous substances. The Cuyahoga County Department of Development uses the fund to make low-interest loans to encourage redevelopment, decrease local blight, improve green space and create jobs.
MAGNET is an initiative of the National Institute of Standards and Technology and the Ohio Manufacturing Extension Partnership to help small and medium-sized businesses. MAGNET just purchased the historic Margaret Ireland School site in Cleveland's MidTown district. After removing Asbestos Containing Materials from this 56,560-square-foot, one- and two-story structure, MAGNET plans to refurbish and repurpose it as a headquarters training center and global hub for smart manufacturing, as well as generate the workforce to power it.
This facility will allow businesses to learn about and experiment with smart technology, as well as interact with engineers and develop new products. The project is expected to create twenty nine new jobs and have an annual payroll of about $1.5 million.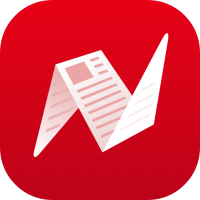 This is original content from NewsBreak's Creator Program. Join today to publish and share your own content.