CLEVELAND, OH — Did you know that Cleveland has a Witchcraft and Magick museum?
In the mid-1960s, Raymond Buckland, the Long Island Coven leader, collected witchcraft objects, oddities, and occult paraphernalia for years. He collected hundreds of those in his Bay Shore basement until he moved into a larger quarter to store all his witchcraft objects. And that's when the Buckland Museum of Witchcraft and Magick opened.
Gerald Gardner, Buckland's mentor, was his inspiration. The gallery has many objects that once belonged to the father of "Gardnerian" Wicca. There are also items from the Salem Witch Trials, Egyptian funerary figurines called "ushabtis," and artifacts owned by magicians, astrologers, fortune tellers, and pagan community elders.
Besides a coven leader, Buckland was also a busy writer and lecturer. He often moved and brought his collection with him but eventually, all his collection ended up in storage in Columbus, Ohio.
With a new curator and small gallery, it has been reborn as the Buckland Gallery of Witchcraft and Magick. The gallery may be limited in space, but it is enough to display a large portion of the collection. There is also a room for the "Demon in a Box", which Buckland captured in the 1970s with the help of a ceremonial magician.
The Buckland Museum of Witchcraft and Magick is located at 2155 Broadview Rd., just 10 minutes from the downtown area. If you plan to go there with your camera, photos without flash are allowed, but video-taking is prohibited.
For more information or to purchase tickets visit their website.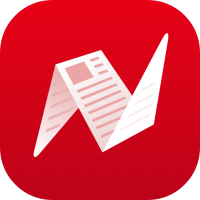 This is original content from NewsBreak's Creator Program. Join today to publish and share your own content.