CLEVELAND, OH — A year ago, in June 2020, Cleveland Clinic had declared that racism is a public health crisis in the community.
Since then, the health system has committed itself to be diverse and inclusive with new commitments created to address and eliminate any racism and embrace diversity, inclusion, and equity.
The Cleveland Clinic's Caregiver Office will lead the organization to create a sustainable change, such as promoting policies to create a culture of diversity, equity, and inclusion free from racism.
Cleveland Clinic has been working to develop community programs and partnerships. They also provide and build meaningful career paths for their caregivers.
The clinic has recently partnered with OneTen, a coalition of top employers committed to training, hiring, and promoting Black Americans into family-sustaining jobs. This partnership is part of Cleveland Clinic's commitment to creating and improving an inclusive workplace.
Recently, Cleveland Clinic has been offering a full-service pediatric school-based healthcare program, providing high-speed internet to surrounding neighborhoods, expanding the ASPIRE Nurses Scholars program, investing in the JobsOhio initiative, and connecting patients with health and social organizations across Northeast Ohio to reduce barriers to care through the Unite Us program. They also contribute to providing food and supplies during the Covid-19 Pandemic.
The healthcare provider also worked to enhance hiring practices. They are focusing on hiring, training, and advancing a more diverse workforce. They also created a new director of talent acquisition workforce diversity position, responsible for attracting and recruiting diverse caregivers in the community.
Cleveland Clinic's strategy in enhancing its hiring process by providing dedicated recruiters and coaches working in neighborhoods, such as at the Langston Hughes Community Health and Education Center, will help remove challenges related to job applications and interviews.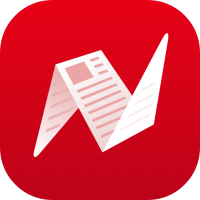 This is original content from NewsBreak's Creator Program. Join today to publish and share your own content.