CLEVELAND, OH — On June 8, 2021 The Cleveland Institute of Art or CIA has announced the retirement of Grafton J. Nunes, the tenth president of CIA. Nunes' retirement will be effective on June 30, 2022. The decision Nunes made was announced to the College's Board of Directors at its spring meeting on June 8, 2021.
"It's been an honor to serve as president of the Cleveland Institute of Art," said Nunes. "I'll leave knowing that CIA's future is bright. Today, CIA is known nationally and internationally as a leading college of art and design. I can't take sole credit for that achievement. It starts with the oversight and inspiration provided by our Board of Directors. It's the result of hard work by our incredibly talented faculty and staff; enthusiasm and perseverance on the part of our students; generosity on the part of our donors and community partners; and steadfast connection with our alumni, who are now showcasing their education at companies, galleries, museums and institutions around the world."
"I've pledged to the Board that I will do everything I can to make the transition to new leadership as seamless as possible," Nunes added. "I look forward to welcoming the eleventh president and helping that individual carry on the work we've done as a team to offer an outstanding education to students seeking a career in art and design."
"Grafton Nunes will leave an extraordinary legacy as president of the Cleveland Institute of Art," said Cynthia A. Prior Gascoigne, chair of the CIA Board of Directors. "His term has been marked by numerous successes and achievements that have put our school in sound financial condition, with dynamic programs, an enhanced endowment, a reimagined campus and increased enrollment. He has built a strong faculty and an accomplished staff. We're in a solid position to take CIA forward thanks to his leadership."
As Gascoigne said, the Board has delegated its executive committee to supervise the process to identify Grafton Nunes' successor. "We haven't set a firm timetable for naming that individual, but we plan to move forward as expeditiously as possible. Grafton has graciously provided a yearlong transition period before his retirement begins, and we're confident we'll have the new president in place when he departs next summer."
Before his role in CIA, Nunes was the School of the Arts founding dean at Emerson College in Boston. The School of the Art's graduate film program is now ranked ninth in the U.S. Prior to his position in Emerson College, he had been at Columbia University in New York City for twenty twi years before he became the School of the Art dean.
In his ten years in CIA, he finished a six-year, $75 million capital campaign in 2015, including a campus unification project that resulting in operations combination in the George Gund Building on Euclid Avenue. He transformed a commuter school into a residential college with two residence halls. He also successfully passed two cycles of accreditation with NASAD and HLC.
Other things Nunes had done for CIA are increasing the number of student quota and improving the diversity of the students; increasing the diversity among faculty and staff, directors, deans and vice presidents; revising curriculum with new disciplines and technologies; raising donation and reinforcing its financial position; raising CIA's rank in both U.S. and abroad levels; and keeping in-person study and hands-on instruction during 2020-2021 academic year in this pandemic.
Nunes said he intends to spend the next twelve months focusing on expanding CIA's strong financial footing. "As costs rise to deliver the first-rate art and design education our students deserve, we need the resources to support our students with enhanced scholarship aid as well as to retain and attract talented faculty—costs that tuition dollars alone can no longer cover," he added.
Grafton Nunes will leave CIA as it is preparing to celebrate its 140th anniversary in 2022.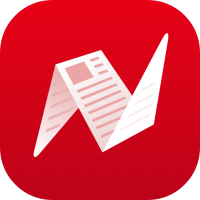 This is original content from NewsBreak's Creator Program. Join today to publish and share your own content.