CLEVELAND, OH — During the day, humans feel a lot of emotion—whether they are happy, sad, angry, annoyed or other emotions. Not everything that we plan goes smoothly, and sometimes this could build anger and frustration.
Psychologist Adam Borland, PsyD, has some tips to share about managing life's little—and not-so-little—irritations.
Steady yourself with deep breathing
One of the most effective coping skills is breathing. Dr. Borland recommends diaphragmatic breathing or known as belly breathing. This is the type of deep breath that makes the abdomen rise when inhale. He also suggests practising inhaling slowly through the nose and exhaling through the mouth.
When the body is stressed or upset, practising diaphragmatic breathing can engage the parasympathetic nervous system and, eventually, calm the body down.
Move through stress with exercise
One of the ways to release stress is by doing exercise. No, It doesn't mean that you get a gym membership and sweat the stress out, it could be as simple as walking, taking the stairs or anything that gets the body to move a little.
Dr. Borland mentioned that yoga, with a focus on mindfulness and breathing, can also be a great stress reliever.
Have an attitude of gratitude
Practising gratitude can help highlight the positive things in life. In general, humans often tend to look at the negative side and overlook the good things. Dr. Borland suggests keeping a gratitude journal or call family members or friends and tell them the things that make you grateful.
The body gives signals all the time like clenching teeth, balling fists, tensing the shoulder. Those are the signs that anxiety and anger are about to overwhelm. Pay attention to the cues, and then try to use some of the coping skills like diaphragmatic breathing.
If stress is over the top, seek help
If stress, anxiety or anger has already starting to impact someone's life, seek professional help.
There are simple questions to ask before consulting with professionals, like 'Are you usually mild-manned but now find yourself having angry outbursts?', 'Are you typically a dependable employee but have started taking PTO because of anxiety?' and 'Are you avoiding phone calls from friends or family because of a sour mood?'
If you are going through these changes, talk therapy can be a good way to release emotions.
Stress is unavoidable, but do not let stress overwhelm you. Try these tips to help you calm down.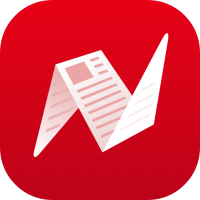 This is original content from NewsBreak's Creator Program. Join today to publish and share your own content.