Priscilla Du Preez/Unsplash
CUYAHOGA, OH — The Cuyahoga Soil & Water Conservation District is offering Master Rain Gardener fall course. The course will be held on Wednesdays starting from July 21 to August 25.
Rain gardens use natural processes to collect and filter rainwater that runs off impermeable surfaces such as roofs and driveways. Increases in surface runoff are often accompanied by increased flooding and stream bank erosion as a result of impervious surfaces.
Water has the ability to pick up pollutants as it passes across impermeable surfaces. Stormwater runoff pollutes our rivers and lakes, making it one of the most serious threats to water quality in the United States.
This Master Rain Gardener Program will show you how to effectively manage rainfall in your own yard. Rain gardens naturally regulate stormwater by absorbing precipitation and allowing it to soak into the ground instead of being discharged untreated into storm drains and neighboring streams.
Experienced educators will provide you personalized input, so you can design and create a rain garden. Site evaluation, soil analysis, design, building, plant selection, mulching and upkeep will all be covered.
Residents in Northeast Ohio are welcome to enroll in this 5-week course. The Holden Arboretum, located at 9550 Sperry Rd, Kirtland, OH 44094, will host the in-person course. Optional field visits will be included in the course.
All course content, hands-on activities and weekly tests must be completed by all participants. Upon completion of the course, students will receive a diploma, a Master Rain Gardener T-shirt and a yard sign.
The Residential Certification is for homeowners who want to create a rain garden in their own yard and become the rain garden expert in their neighborhood. Master Gardeners and Master Naturalists will benefit greatly from this instructional extension program.
Participants must complete a 5-week online or in-person course and create their own rain garden, or adopt a public rain garden to earn this certification.
The Professional Certification is for landscapers and contractors who want to properly install rain gardens on residential properties.
Participants must complete a 5-week online or in-person course, pass a test, attend a field day where they will create a public rain garden from start to finish and install at least one residential rain garden to receive this certification.
Participants will get a Professional Rain Gardener Certification upon completion of the course, which may be utilized to market their skills and as a selling point for their business.
For registration, visit https://crwp.org/master-rain-gardener/
Wednesday, July 21 – Wednesday, August 25.
Class 1: Wednesday, July 21, 2021. 10:00 a.m. – 2:00 p.m.
Class 2: Wednesday, July 28, 2021. 10:00 a.m. – 2:00 p.m.
Class 3: Wednesday, August 4, 2021. 10:00 a.m. – 2:00 p.m.
Class 4: Wednesday, August 11, 2021. 10:00 a.m. – 2:00 p.m.
Class 5: Wednesday, August 25, 2021. 10:00 a.m. – 2:00 p.m.
Multiple field day options available (required for professional certification only)
The cost for this program is $75 for Residential Certification and $100 for Professional Certification.
For more information, contact Laura Bonnell at lbonnell@crwp.org or 440-975-3870 ext. 1002; Madison Wisniewski at mwisniewski@crwp.org or 440-975-3870 ext. 1005; or Kaylee Acres at kacres@crwp.org.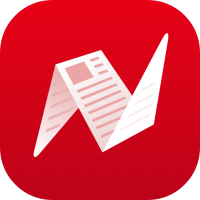 This is original content from NewsBreak's Creator Program. Join today to publish and share your own content.