Cuyahoga Soil & Water Conservation District
cuyahogaswcd.org
CUYAHOGA, OH — The Cuyahoga Soil and Water Conservation District will open their scholarship fund application to help schools in Cuyahoga with their conservation programs.
The Cuyahoga Soil and Water Conservation District (SWCD) is a government institution. They collaborate with county residents and landowners to create programs and practices that conserve and restore healthy soil and water resources.
Through all of the donations to Cuyahoga SWCD, and a budget allocation by their Board of Supervisors, they can promote conservation activities in Cuyahoga County. Therefore, the Cuyahoga SWCD will give grants, scholarships, refunds and/or vouchers for those who want to do the conservation program.
The successful project applications will include environmental and conservation initiatives, with a particular focus on engaging underprivileged groups or those with economic difficulties to project implementation.
This scholarship funding program was established by the Cuyahoga SWCD to raise and distribute grants for the execution of conservation initiatives. They believe the funding will help Cuyahoga residents to improve water quality and soil health.
These projects will assist wetlands, forestry, carbon offsets, pollinators, native plants, birds and other animal populations in Cuyahoga County, in addition to soil and water quality.
Therefore, the goal of this year's scholarship funding is to lower the cost of implementing conservation activities at home and in our society, such as rain gardens, rain barrels, tree planting, native plant landscaping, teacher training and workshops and more.
Cuyahoga SWCD will provide up to $1,000 in reimbursement grants and scholarships based on the type of project or scholarship, documented need and benefit. In March and September of each year, grants are given out.
Scholarships are given out on a continuous basis. So, in order to be considered, this year's applications must be submitted by March 10 and September 15. You can access the online form here https://docs.google.com/forms/d/e/1FAIpQLSfZttmp8cTXyxbYvoV1ZC8Z7DxXZwTV6gO9MAiYCcXSEbF90Q/viewform.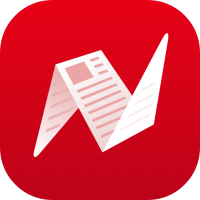 This is original content from NewsBreak's Creator Program. Join today to publish and share your own content.