CLEVELAND, OH — Cuyahoga Soil & Water Conservation District or CSWCD is inviting people to make an individual pledge for a better Earth. People can pledge to keep the neighborhood clean and make the county greener.
To participate in the pledge, residents can fill out online forms. The form has a list of details people can do to take part in this action.
CSWCD encourages Cuyahoga residents to act together to make a difference in the neighborhood's soil, water, and wildlife.
People can pledge to pick up litter and end plastic pollution in Lake Erie. To plant native plants and trees to help the pollinators and turn the county into a forest city again. And to install rain barrels and gardens to prevent stormwater pollution.
Residents need to remember to pick up their pet's poop off the ground. The poop carries a lot of bacteria and parasites, which might be harmful. The rain and snow can carry these bacteria into the waterways. CSWCD will give people who take the pledge with a dog bandana that reads, "This is a nudge to pick up my fudge!".
More than often, the roads and beaches are littered with trash. CSWCD will give a litter bag to anyone who signs the "STOW IT, DON'T THROW IT!" pledge form. Residents can use the bag inside the car or boat to collect trash before being thrown away.
Residents can also sign a pledge to salt the road properly. If they do not know how to do it yet, the CSWCD is ready to step in and assist them. After signing the pledge, people may pick up an "Our Lake Erie Starts Here" mug from their office.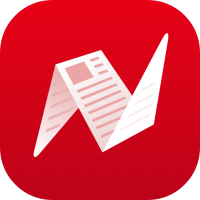 This is original content from NewsBreak's Creator Program. Join today to publish and share your own content.