CLEVELAND, OH — A recent TikTok trend promotes an unproven claim that rice water can make the hair shinier and stronger.
The belief isn't particularly new, and East Asian women have practiced it for centuries. Some traditions believe that rice water is beneficial.
Rice water is a cloudy starchy liquid created by soaking rice in water. The liquid contains a lot of nutrients, including vitamin E, fiber, and magnesium. It also contains inositol, an antioxidant known as a hair rejuvenator.
There are not exactly any harmful side effects of using rice water. But those who deal with scalp inflammation are recommended against using them again to avoid additional irritation.
There are three methods on how to make rice water. A short soak for 30 minutes to 2 hours, boil the rice in water, and a long soak for a day or more. It is recommended to rinse the rice before soaking and straining them after.

According to Cleveland Clinic's dermatologist Dr. Shilpi Khetarpal, the best method to get the best rice water is the short soak because the other two ways come with serious drawbacks. Boiling the rice water might diminish the nutrients, and the long soak will only encourage bacteria growth.
Some online instructions for making rice water also require rice to be rinsed before starting the process and straining the final product.
There will be no need to toss the rice away after being soaked. Dr. Khetarpal said that there is nothing in making rice water that makes the rice inedible. Even better, soaking rice can reduce its cooking time.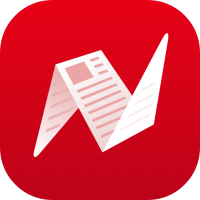 This is original content from NewsBreak's Creator Program. Join today to publish and share your own content.