CLEVELAND, OH — Sustainable Cleveland's Summer Rain Barrel Program is giving away free rain barrel systems to the residents of the city.
The program aims to help the city reduce stormwater runoff, help residents save money, and engage Cleveland youth. According to the NEORSD website, stormwater runoff comes from hard surfaces like sidewalks, driveways, parking lots, and roofs. The runoff may contribute to regional stream flooding, erosion and water quality issues.
This rain barrel is a great way of diverting rainwater from downspouts. The water will then be collected into the barrel to be used for many different things, including watering the garden or washing the car. This way, the public can save money by not using tap water on these two activities.
The agency will also host a workshop to discuss the stormwater management program and explain how to assemble and care for the rain barrel. After the event, all participants may take home a free rain barrel.
The event will be held from July 8 to 29, 11 AM to 1 PM.
Participants need to be a homeowner in the Northeast Ohio Regional Sewer District (NEORSD) and Cleveland Division of Water (CWD) service area.
They also need to complete the rain barrel installation demonstrated at the workshop and agree to the Terms & Conditions stated on the registration form.
The Mayor's Office of Sustainability or Sustainable Cleveland is partnering annually with several local communities on this program. For this instance, they employ Cleveland high school students to distribute and assist the resident in assembling the rain barrel system for free.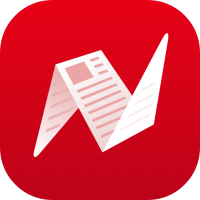 This is original content from NewsBreak's Creator Program. Join today to publish and share your own content.