Mārtiņš Zemlickis/Unsplash
AKRON, OH — The Akron Marathon Race Series welcomes back runners to the National Interstate 8k & 1 Mile on Saturday, June 26, 2021, at 7:30 a.m.
The National Interstate 8k & 1 Mile course will highlight the University of Akron's campus with a tour of downtown Akron including the new Main Street. Even though this event is designed for speed, the course supports runners and walkers on their way to the finish area on Summa Field inside InfoCision Stadium.
"National Interstate Insurance has been a proud supporter of the Akron Marathon Race Series for several years. This year is extra rewarding as we emerge from the pandemic and are able to enjoy the sense of community that the race series creates. It is always exciting for us on race day and we look forward to spending this year's 8k and 1 Mile reconnecting with the community and enjoying a great day of festivities," said Tony Prinzo, AVP, human resources at National Interstate Insurance Company.
Due to the latest guidance from the CDC and the state of Ohio, the Akron Marathon has updated its Operational & Safety Guidelines to expand capacity and update mask guidelines, and changed the way it welcomes spectators and hosts its traditional finisher festival.
Other changes include:
Wearing a mask is optional if you are fully vaccinated.
Attendees who are not fully vaccinated must continue to wear face coverings throughout race areas unless actively running, eating, or drinking.
Certain services have been suspended, including gear check and pace teams.
The race will start with 10 separate waves, with runners from National Interstate leading each wave. There will be 200 participants per wave, and each wave will take approximately 45 seconds to start.
Each wave will be walked up to the start line, be held for 45 seconds, and have its own starting commands.
Both virtual and in-person races are available for all events.
"While it is exciting to return to a sense of normalcy at our events and welcome a deeper partnership with Summa Health, the health and safety of our participants and volunteers remain our top priority. We will move forward with a hybrid approach, keeping several mitigation strategies in place and encouraging everyone who attends our events to be mindful and respectful of others' personal space," said president and CEO of the Akron Marathon, Anne Bitong.
This event will start at 361 South Union Street (InfoCision Stadium) and finish at 375 E. Exchange Street (Inside InfoCision Stadium on Summa Field).
Visit https://www.akronmarathon.org/2021-akron-marathon-race-series-presented-by-summa-health-set-to-kick-off-june-26/ or https://www.akronmarathon.org/race-series/8k-1m/ to find out more.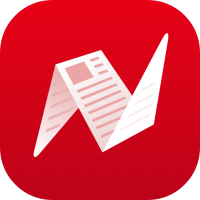 This is original content from NewsBreak's Creator Program. Join today to publish and share your own content.