CLEVELAND, OH — The deadline to pay 2020 second-half real estate taxes with the Cuyahoga County Treasurer's Office is approaching.
By July 15, 2021, everyone who owns a property in Cuyahoga County, Ohio, should pay any real-estate taxes. The tax bills will be mailed the week of June 21, but the payer can view tax bills online before the date listed.
As informed, the Cuyahoga County Treasury Department encourages taxpayers to utilize any of the following recommended payment methods. Taxpayers can use traditional mail, online via e-check, credit or debit card, and by phone, via 1-800-272-9829 to pay by credit/debit card in English 1-800-487-4567 to pay by credit/debit card in Spanish.
There are also some different methods to utilize, such as a DropBox located at the County Administrative Headquarters for check or money order payments or Key Bank branches located in Cuyahoga County. The last day for this service will be on July 8, 2021. The taxpayers also can visit the Auto Title branches in Bedford, Mayfield Heights, Parma, and North Olmsted.
Taxpayers in Cuyahoga County can still pay by cash, check money order, credit, and debit card in the Cashier Department. It is located on the first floor of the County Administrative Headquarters. Office hours are Monday through Friday, 8.30 AM to 4.30 PM. On the final collection date, July 15, office hours are extended, from 8 AM to 6 PM.
Taxpayers experiencing difficulties making a payment should contact the County Treasurer at 216-443-7400 from 8.30 AM to 4.30 PM, Monday through Friday, or email Treascomment@cuyahogacounty.us. Taxpayers who cannot pay their current taxes will be assessed a 10% penalty on any remaining balance. Please contact the County Treasurer after July 15 to discuss payment plan options.
In addition, other services are currently available to taxpayers, including the Easy Pay program that allows advance payments for current taxes on a monthly, semi-annual, or annual basis. Taxpayers should refer to the Cuyahoga County Treasurer website for further details.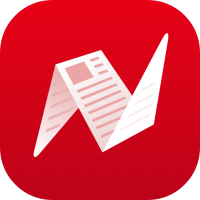 This is original content from NewsBreak's Creator Program. Join today to publish and share your own content.