AKRON, OH — The University of Akron speeds up its COVID-19 vaccination program for its students and employees by July 4, 2021.
The university's students and employees will receive J&J vaccines on June 16, 2021 from 9:00 a.m to 12.30 p.m in the Honors Complex Common Room. Those who want to get their COVID-19 shots can come to the campus building without having to register in advance.
In addition to the inoculation program, the university offers a free T-shirt for those who have received full vaccination. This free prize can be redeemed by uploading vaccination record to Med+Proctor and showing the confirmation email to the admin desk in the Department of Student Life (Student Union 130) during regular business hours.
Previously, as of April 25, the CDC had reported 17 cases of blood clots from nearly 8 million who had been inoculated with J&J vaccines.
This report led to a halt in the use of J&J vaccines. However, The Centers for Disease Control (CDC) and The Food and Drugs Administration (FDA), as the authorities, have resumed using it considering its benefits can outweigh its risks.
Earlier in April, the University of Akron opened clinics for COVID-19 vaccination, in partnership with Klein's Pharmacy in Cuyahoga Falls to administer the vaccine. Since then, there have been several changes in health protocols, one of them is that face covering is now not necessary for those who have received a full vaccination.
"As previously announced, fully vaccinated individuals will no longer be required to wear face coverings outdoors while on UA campuses. According to CDC guidance, masks are required where people await, board or disembark public transportation, including campus Roo Express shuttle stops, regardless of vaccination status," the university's president, Gary L. Miller, said in a statement on May 25.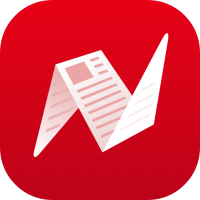 This is original content from NewsBreak's Creator Program. Join today to publish and share your own content.