AKRON, OH — CLASS Act Scholars of Summit County is currently accepting applications for the CLASS of 2021 – 2022. The registration will close on June 18, 2021 .
CLASS Act Scholars of Summit County is a program that combines the Classroom Assessment Scoring System® (CLASS®) with free coaching, mentoring and professional development. This program is intended for early childhood educators working in Summit County preschools.
Furthermore, CLASS Act Scholars is an exclusive group for early childhood educators in Summit County who are looking to develop their leadership skills and advance their classroom interactions, as well as connect with other educators.
Any educator who is a Lead or Assistant teaching in classrooms with students between 3 and 5 years old is eligible for this program. However, at this time, Infant or Toddler Teachers or Floaters can not apply to this program.
Participants will receive $1,250 after graduating from the program, $250 for their preschool to use for classrooms, 20 Ohio-Approved credit hours and access to high-quality print and video resources.
Those who are interested in learning more about the CLASS Act Scholars program or application process can visit https://seisummit.org/wp-content/uploads/2021/05/2021-CLASS-Brochure-1.pdf.
Meanwhile, with the safety and health of the Scholars being the number one priority due to the coronavirus pandemic, all in-person meetings, events and coaching sessions are subject to be virtual. However, if circumstances allow for in-person sessions, all applicable health protocols will be implemented. This includes masks, social distancing and other guidelines as required or recommended.
The CLASS Act Scholars of Summit Count is supported by PNC Foundation.
For more detailed information about this program visit https://seisummit.org/indicators/kindergarten-readiness/class/?fbclid=IwAR2D5wx2tASG01gGAfc5NBhQGcVoLACRABDaYbV6B1hEqt8u5xg-FczN13M.
Stories and press releases about the CLASS Act Scholars can be found at https://seisummit.org/?s=class+act+scholars&x=0&y=0.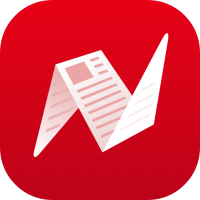 This is original content from NewsBreak's Creator Program. Join today to publish and share your own content.