CLEVELAND, OH — Sheffield Township will hold its sixth National Night Out event on Aug 7, from 5:30 to 8:00 PM at St. Lads picnic ground, 4221 Clinton Ave., Lorain. There will be several law enforcement agencies, Sheffield Township Fire and EMS, the Fire Safety Smoke House, and LifeShare Blood Mobile.
The Sheffield Township block watch will also recruit new members. The event will provide hot dogs and other refreshments that are available while in stock.
According to Township Trustee, Chad Parsons, the event's organizer, the Lorain County Sheriff's Office will be doing child ID including taking their pictures and fingerprints. This will allow easier identification of children in abduction cases, as Parson said. Lorain County Emergency Management Agency and Homeland Security will be there with its mobile command, the fire department will also be on scene to get children familiarized with the ambulances.
Parson also added that they will do something different and unique this year.
"We are kind of doing a unique thing; we are taking school supplies, We have a lot of needy kids in the area. Donations will be distributed to Clearview School District. Pencils, pens, crayons, color pencils, pocket folders, notebook paper and glue sticks are some of the items that are needed. Vincent Elementary School's PTO will accept the donations for the district. Last year, they accepted canned foods," said Parson.
The corporate sponsor for this event is Target and the volunteers from Target will also be there to help out. To add something new this year, Parson said they are going to have a fire extinguisher presentation as well.
"Last year, we had 700 to 800 people attend. This year, we are pushing for 1,000," he said. He encourages everyone to come because they will be giving away $1,000 door prizes from area businesses. The gift cards have been donated from many places, such as dog groomers and hair salons.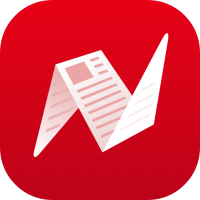 This is original content from NewsBreak's Creator Program. Join today to publish and share your own content.