AKRON, OH — The city's 'Akronite' app, launched in August 2020, currently has over 5,000 users and is responsible for $500,000 in economic activity.
The local government invested $40,000 to create the app, and now it is generating nearly $9 in economic impact for every dollar spent.
When stay-at-home orders were implemented in the United States last year, 43% of small businesses closed temporarily. Businesses owned by people of color were particularly hard hit, as they faced decreased access to funding and federal assistance programs.
To assist, the City of Akron created a one-of-a-kind program that rewards residents for shopping locally. Customers earn "blimps" or reward points for each purchase made through the city-sponsored app.
Goodyear Tire and Rubber are headquartered in Akron, as is the world-famous Goodyear Blimp. Blimps can be redeemed for discounted or even free services at any of the participating locations. The city reimburses businesses for these redeemed values at the end of each month.
"We are creating a circular economy," says James Hardy, Akron's deputy mayor of integrated development. "We are encouraging citizens to spend money while putting cash back into their pockets."
The reward points work like cash-back rewards or frequent flyer points. Shopping makes you eligible for greater rewards. Gamification with this setup encourages people to shop locally, support small businesses, and have fun.
"It benefits both parties," says Charlie Somtrakool, who owns a local Thai and sushi restaurant downtown. "We're making about $200 a month on top of our regular revenue while our customers get rewarded simply for coming to dine with us."
Other benefits include being able to get further discounts at Black-owned businesses. Additionally, the app provides a place for nonprofits to publish stories to reach their intended audiences. Also, the team is working on new strategies to reward frontline workers, disabled merchants, and other communities in need.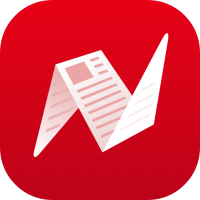 This is original content from NewsBreak's Creator Program. Join today to publish and share your own content.