Photo by RODNAE Productions from Pexels
AKRON, OH — Looking for some summer activities with your kids or your family? Indulge yourself in some martial arts school to help you keep active during the summer. Here is the list of martial art schools in Akron you can enroll in. Disclaimer: All the places found here are based on Google Reviews.
1. David Ames Karate LLC (now called Josho Academy of Martial Arts)
Located at 335 E Cuyahoga Falls Ave A, Akron, OH 44310.
You can Karate, Okinawan weapons, Jujitsu, Kung Fu, Judo, Aikijitsu, Tae Kwon Do and Tai Chi here. They are under Kwanmukan Martial Arts school that teaches both children and adults.
"JoSho and David Ames karate are absolutely amazing. I've been training for over 33 years and I can never learn enough to be able to assist in my health, my perspective and the discipline that I have developed over the last three decades. I thank them very much for that." Christopher eSX for Google review.
Located at 1576 Akron Peninsula Rd, Akron, OH 44313. Open from Monday to Friday at 12:00 p.m. – 9:00 p.m., Saturday at 9:00 a.m. – 3:00 p.m. and Sunday at 9:00 a.m. to 12:00 p.m.
Zahand's Martial Arts have been in business for more than 25 years. They teach traditional karate-do, judo and jujitsu.
"..She has developed confidence, poise and self control…" Robin Mouck reviews on Google.
Located in 2215 E Waterloo Rd, Akron, OH 44312. Open at 3 p.m. – 9:00 p.m. from Monday to Friday and at 10:00 a.m. – 1:00 p.m. every Saturday.
The owner of Akron Martial Arts, Mr. Wesie, has been involved in 25 years. He loves teaching and helping people of all ages. He is also a proud Military Veteran of the United States Navy and a Police Officer.
Monica Smiley mentioned in her Google review that she has been a part of AMA for 8 years and she couldn't ask for better instructors.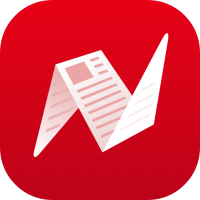 This is original content from NewsBreak's Creator Program. Join today to publish and share your own content.