The Mark Twain of our time.
NORTHAMPTON A very pale middle-aged man wearing candy-stripped colored culottes was standing onstage at a podium at Cadogan Hall in London, about to begin. He was mic'd of course as there were hundreds of fans jumping in their seats, excited for him to start reading his latest and greatest stories. The show, as all his shows, was sold-out.
I still remember clearly how I first discovered Sedaris. It was the nineties and I was sitting in a New York City subway car that was not crowded but had enough passengers that I should have been embarrassed by my behavior. I was falling over and snort-laughing on the uptown F train reading Sedaris for the first time. It was the initial story "Chipped Beef" in the book Naked. I didn't even notice until later that there were still a number of people on the subway.
Looking back after reading all his books save one,* I don't think that's even one of his best stories. Yet, he had me at the opening sentence, "I'm thinking of asking the servants to wax my change before placing it in the Chinese tank I keep on my drawer."
Rather quickly I became a Sedaris addict, proselyte, hanger-on, sycophant, and fanatic. I loved his autobiographical and self-deprecating style. I explored this new thing called a "search engine" named Dogpile -- pre-Google; it was the 90s. I was constantly checking to see when his next book was coming out.
However, how much I quoted Sedaris was starting to exhaust people While normal people might comment, "Well my therapist says....", I would utter, "Well, David Sedaris says...."
And then I found out about this new website that sold only books. It was called Amazon. (Ha!)
The rest is history.
He wrote (and writes) about his quirky family.
Over the years we Sedaris addicts got to know his entire family and we'd chat about them as if we really knew them. "Remember the time Lisa [his sister] hosted that prostitute at her house and Lisa started smoking and cursing because her guest did?" He does also write about many other things. Here are a few topics that quickly came to mind:
being compelled as a child by his "tic" to lick the foot of his neighbor's garden gnome. (There are lots of other obsessive behaviors that will make you guffaw.)
trying and failing at flushing a large turd while at a dinner party.
having a crush on a boy in the Boy Scouts without knowing what a crush was
vacationing alone at a nude colony to force himself to be less self-consciousness
his sister's suicide
his mother's death
quitting smoking in Tokyo
his detective-thinking mother and sister trying to solve who'd been putting feces on the bathroom towels
hitchhiking with a paraplegic when he was a freshman in college
his middle-class upbringing in the suburbs of Raleigh, North Carolina,
his Greek grandmother, Ya-ya, who comes to live with them
his experiences with jobs, education, and drug use
his life in France, London, and the English South Downs.
(Feel free to add to this list in a comment!)
When appropriate (even sometimes when not), the stories are humorous. But not always and not only. Reading about his mother's death is heartbreaking. And even the comic stories reveal depth or at least his brutal honesty. You could be laughing uproariously and then your heart might suddenly stop. His writing can turn on a dime.
He's a rockstar when he tours
People go as nuts as if he were Bruce Springfield. And his look is a bit . . .different. He says he feels free to dress as a clown -- whether for a tour date or a late-night show appearance. He is often wearing culottes, but not ordinary culottes. Very wide ones with a lot of extra material that swings as he moves.
And he wears them with a sports coat. Look at the black pair.
"When I saw my first pair of culottes, my ideas of dressing up changed," Sedaris has said in interviews. He's also remarked that culottes are a way to have both comfort and subversiveness.
When you go to his show, you never quite know what might happen. In London, at Cadogan Hall, he told a story about the eccentric clothing store, "Kapital", where he shopped while on tour in Japan. "Kapital" is considered a very hip place. He went a bit mad and, among many many many other things, he brought home drawstring jeans, a suit-type shirt that has to go on backward, and "distressed" dungarees that are so beat up, that actually you are paying $300 for the few patches of denim barely held together by the white thread.
He had bought so much Kapital garb that he decided to give some away. Whoever shouted loudest in the audience, got the item. I won the hat.
After readings, he stays afterward signing books for as long as it takes. (Always.) It's like he's a Hollywood celebrity given how many people get in line. They know it's worth it as he spends between 5-15 minutes with each person. He enjoys it and has said he gets writing ideas from these conversations. If you don't want to buy a book for him to sign, bring one that you already have.
Besides everything I've already said, you should consider spending a ridiculous amount of money on a ticket because there's a good chance he will sing a song imitating Billie Holiday. It's uncanny, beyond brilliant, and otherworldly. Here he performs as Ms. Holiday singing The Oscar Mayer Weiner Song.
The above video is the first time he performed as Billie Holiday. On NPR. 1998.
Controversy one: is his work really nonfiction?
In 2007, Alexander S. Heard wrote an article in The New Republic, nastily entitled The American Lie. He claimed -- actually, "stated" -- that much of Sedaris's work should not be categorized as nonfiction. Being a humorist, and being David Sedaris, he does in fact embellish and exaggerate. He's even made stuff up: apparently, in the story about his guitar lessons, the teacher was not an actual midget. Many published responses contended that his readers are well aware that he wittingly exaggerates and fiddles with his material to amplify comic effect.
Sedaris doesn't understand the fuss; he just says, "I write stories. That's all."
This "scandal" came on the heels of the controversy that started in 2006, the year before Heard's accusation, involving James Frey's A Million Little Pieces (2003). In fact, Frey shopped the book first as a novel but it got no takers. He did invent much of the story. (However, it's still a successful show on Netflix!)
Controversy two: how he dealt with his sister, Tiffany
In May of 2013, at the age of 49 his youngest sister, Tiffany, committed suicide. She was living in a room in a beat-up house on the hard side of Somerville, Massachusetts, and had been dead, the coroner guessed, for at least five days before her door was battered down.
Compared with most forty-nine-year-olds, ("or even most forty-nine-month-olds," wrote unable-to-pass-up-on-a-joke Sedaris in the New Yorker piece mentioned below), Tiffany didn't have much. She left a will, though. It stated her family could not have her body nor attend her memorial service.
In a story in the New Yorker called Then We Were Five, he writes:
My father said, "I don't know that it had anything to do with us." But how could it have not? Doesn't the blood of every suicide splash back on our faces? -- David Sedaris
The evidence strongly suggested it had quite a bit to do with the family. `
David and Tiffany's sister, Amy, went to Somerville, MA to collect Tiffany's things from her place.
Among the hodgepodge of inexplicable items in various areas of Tiffany's studio were: a paper plate on a dresser that had several drawers missing, a phone number written on a wall, a collection of mop handles, each one a different color, arranged like cattails in a barrel painted green, notices from a neighborhood grocery store, receipts, notebooks. Apparently, the authorities took away the bed --a mattress on the floor -- and in its place, they police had set up a large industrial fan for the investigators. The place smelled.
Then Amy found family photographs, which had been ripped into pieces. From Sedaris' and perhaps other family members' point of view, Tiffany had always been difficult to deal with. She didn't "fit in" with this otherwise close family.
In high school, she ran with a rough gang; she talked incessantly about topics that no one could follow. After high school, her parents sent her to a teenager rehabilitation center called Elan. Apparently, it was a horror and she never forgave them. She came back a changed person, but not in a positive way. She became even more combative, self-righteous, and reactive.
In an interview with Vice, Sedaris made some hard-to-hear comments about Tiffany that -- together with some of his Tiffany stories in his book, and of course that New Yorker article -- gave me a very bad feeling about him. For the first time, I felt repulsed by my favorite writer of all time.
He does, at least, admit in a number of his stories how badly he treated Tiffany through the years. He didn't speak to her for the last eight years of her life: not even when she went to the stage door of Carnegie Hall to see David shortly before he was to walk out on stage to read. A member of the security went to Sedaris' room to ask if this woman claiming to be his sister could come in. When Sedaris saw who it was, he told the guard to close the door.
Heartbreaking. And mean. I'm still on the fence but I'll keep reading.
New book coming out!
Later this year, Sedaris will publish the latest collection of his diaries, A Carnival of Snackery, which is said to pick up where 2017's Theft By Finding left off.
It doesn't come out until October 5 but you can preorder (I did!)
His previous books in publication order:
Origins of the Underclass and Other Stories (1992)
Barrel Fever: Stories and Essays (1994)
Holidays on Ice (1997)
Naked (1997)
Me Talk Pretty One Day (2000)
Dress Your Family in Corduroy and Denim (2004)
When You Are Engulfed in Flames (2008)
Squirrel Seeks Chipmunk: A Modest Bestiary (2010)
Calypso (May 2018)
Information on David Sedaris' Reading in Northampton
Sun, Oct 17, 7:30 – 10:30 PM
Academy of Music, 274 Main Stree, Northampton, MA
Tickets are available on a variety of ticket websites, including Eventbrite, or in-person at the Academy of Music. (Check for box office open hours.)
Prices on Eventbrite $55-65
****
* It was only through researching this article that I found out that his very first book was something called Origins of the Underclass and Other Stories (1992). It would appear to be out of print. I never heard of it, either!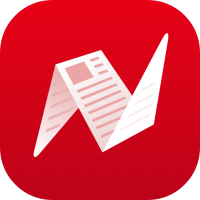 This is original content from NewsBreak's Creator Program. Join today to publish and share your own content.