A graduate of a women's college herself, she will inspire.
In the early 1990s, Nancy Pelosi and Elizabeth Taylor took on an unpopular issue: HIV/AIDS funding. Both had been involved in this scoffed-at issue for years. On March 6, 1990, they testified before Congress for that funding.
"The legacy of straight women in the early fight against the AIDS epidemic should not be underrated." - Donald Padgett writing for the online magazine hivplus in July 2019
In an interview with Padget, Victoria Noe, another straight woman supporting the early HIV movement said, "I think it's hard for people in 2019 to understand not just the importance of [Pelosi and Taylor's] involvement in the early days of the epidemic, but what they were risking,"
They were two of the most recognizable women in the world with nothing to gain with their participation. Yet they used their celebrity status to make a stand for people in the terrible HIV predicament.
How's that for inspiring?
Molly Ball in her 2020 book named simply, "Pelosi" discusses at length how the Speaker focuses on what can be done rather than with theories about how and why things happened as they happened. She accepts the circumstance and strategizes from there. "She's always focused on what she can do in a certain situation given the constraints she's facing," Ball told an interviewer while touring with her book.
"A lot of Democrats are uncomfortable with the use of power. Nancy Pelosi is not." -- Rahm Emanuel told Molly Ball in an interview
Ball contends that Pelosi made an extraordinary comeback for a politician demonized for years by the right. Her own party seemed to take Pelosi for granted. Yet, as speaker under President Barack Obama, it could be fairly argued that she was the brains and brawn that led to the massive relief that millions of citizens -- on both sides of the aisle -- received as a result of the passing of the America Cares Act. Many consider her the greatest lawmaker since L BJ. She is certainly the most powerful woman in American political history.
"If I weren't effective, I wouldn't be a target." - Nancy Pelosi, quoted in Molly Ball's book, "Pelosi"
And she's a 79-year-old Italian grandmother often seen in four-inch heels.
What Makes Her So Skillful
She is cognizant of whom she's working with. She can read people as well as she can read a room. She can distinguish between who is "posturing" vs who is opposing her due to political necessity. Those two groups need different approaches and she's at the ready to pull the correct tool out.
She knows when to be tough. She suffers neither fools nor House Members who stand in the way of what she sees as justice: what she sees as fair.
She's patient to a point and knows when to bend and when not to. At those moments -- and there are lots of those moments -- when she's having difficulty pushing through what she sees as the Democrat's best move, she swiftly gets in touch with the offending members. She'll talk to them and take the time to listen to their reason(s) for straying from the party line. If she detects that there's possibility, she'll find a way to satisfy the lawmaker without compromising the essential elements of her goal.
For example, when environmental activists protested in front of the Speaker's office, the new Bronx representative, Alexandria Ocasio-Cortez (AOC) was among them. Pelosi and AOC clearly have different styles. Pelosi had a private conversation with AOC. No one except them knows the content of the discussion but afterward, AOC was less contentious with Pelosi. Pelosi saw possibility.
She wastes no time with defectors. She tells them how disappointed she is with them. She'll refuse a member a seat on their preferred committee. She seems to have quite the toolbox of choices to whip recalcitrant colleagues into place.
She picks her battles which means she makes unpopular decisions. For example, her masterful and future-oriented strategy of blocking impeachment proceedings against President Bush
Many important House Democrats believed Bush W. should be impeached because he had misled Congress about weapons of mass destruction in Iraq and because Bush authorized warrantless wiretap that infringed on Americans' civil liberties.
Nancy instead was looking at the big picture. In 2008, the Democrats were ripe to take back the House -- for the first time since 1994. Pelosi told her colleagues that impeachment proceedings were "off the table."
She assured her caucus that the party would of course oversee the Bush administration policy. Many Democrats were incensed. In fact, an antiwar activist named Cindy Sheehan challenged Pelosi for her California seat largely because Pelosi refused to pursue impeachment. In addition to her colleagues' disapproval, there was strong support for impeachment among her constituents. She held firm.
Democrats took back the house in 2008.
She's someone who very much sees politics as the art of the possible." -- Molly Ball
Event Info
Wednesday, September 8, at 8pm at John M. Greene Hall at Smith College
No charge, though tickets are required. (See link below)
It will be livestreamed and available to view through Smith's Facebook page.
Information about tickets, livestreaming and other details here; also on Smith's social media channels.
-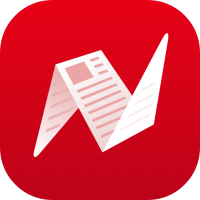 This is original content from NewsBreak's Creator Program. Join today to publish and share your own content.