Tagline is, "Life's a zoo. Dress accordingly."
NORTHAMPTON, MA
"Oh, look they have RGB! That's perfect for Miriam's birthday! She loves Ruth Bader." The two customers obviously knew and loved the store. They joked a bit with the owner Jamai Lowell, a recent transplant from San Franciso.
The item was a small doll of the beloved Supreme Court judge made of cloth, wicker, and other natural materials. There was also an avocado, a rainbow, and a doctor who wore a body placard that read "Keep Calm and Wash Your Hands."
We are at his store, Instincts and Friends, located in downtown Northampton, at the top of Crafts Avenue, across from City Hall. He opened the apparel, gift, and home shop on December first, 2020, smack in the middle of the unrelenting Covid nightmare.
He worked hard to make the store ready for this "soft" opening. He figured some customers would venture out of their homes, eager to get out and enjoy holiday shopping. So he managed some seasonal business and connected with the community. However, in the new year, the shopping "crowds" retreated back to the loneliness, sameness, and safety of their home lives.
"It got quiet all over again," Jamai noted.
During this slow period, Jamai took advantage by designing and creating more lovely products. Jamai, who is a trained artist, tends to develop much of the shop's clothing line with animal illustrations. The variety of the goods for sale are not as extensive as the online shop but enough to impress.
He carries and shows me some watercolors by his mother. He mentions that he'd grown up in an artistic family and quickly became a creator himself.
I noticed many whale illustrations and patterns on the small but charming line of kids and adult clothing. There were children's tee shirts and little dresses with whale designs as well as adult sweatshirts.

I asked him about it and he shrugged and said, "I love whales."
He also uses whale imagery in his meticulously drawn pictures. For example, the current series shows houses on a hill complete with fanciful and eclectic details such as windmills, deep-sea divers, submarines (!), and -- of course -- whales. To see more of his work, click here.
He uses pen, watercolor, and different blends of coffee(!) to create various browns in the drawing.
In the photo below, you can see the gigantic version that goes for $3500, and a much less expensive smaller version available for sale.
When he designs, he's often at his drawing table behind the counter. He's currently working on a large-scale map of Massachusetts that I'm sure will be filled with fantastical features.
This isn't Jamai's first brick-and-mortar adventure. After years of selling his creations at fairs and festivals, he moved back to San Francisco in 2005 to open a shop, the original Instincts and Friends. By the time he had secured space, planned out the inventory, and dotted all the "i's" and crossed the "t's," it was 2009 --- the middle of the Great Recession of 2008. Jamai opened anyway.
His online Instincts and Friends store held him and his family over until the economy eventually bounced back. He then ran the shop successfully until March 2020, when all shops had to close due to Covid.
It was supposed to be temporary, but -- as we all know -- the shutdown continued month after month. Finally, Jamai and his wife, Meredith, decided to close the shop completely; Meredith secured a job teaching at a public school in Amherst, Massachusetts, where her parents live.
During their ten-day drive across the country in August 2020 to the Pioneer Valley -- in the middle of a pandemic! -- they found out they were pregnant with their second child. That was a promising sign, as they had been trying to conceive.
Jamai says 2020 was the worst and best year as they had to close the business. However, that led them to live near her folks and run a store at the top of Crafts Avenue in downtown Northampton. They are happy here.
When asked what he thought of his new town, the first thing he said was, "Parking is so much easier." I laughed as it's so contrary to what most locals would say. Apparently, compared to San Fran, No Ho parking is a breeze.
He continued, "It's so friendly here; there's a sense of community in general but particularly among local businesses. We all try to help each other out.
We felt and feel extra welcome," he added.
In fact, Jamai looks for local artists and creators and gives them shelf space in his store.
Besides carrying local products besides his own, Jamai collaborates with other artists to produce work. For example, he drew the Massachusetts state map background to go with the Monarch butterfly below for a jointly-created original work.
Northampton has similar qualities to San Francisco, he said, such as open-mindedness and kindness.
"Also, we're enjoying some fun local family activities such as apple-picking, visiting Mount Tom, as well as a host of local parks and water holes. And the schools are good!" he added.
He feels optimistic about the area for business as well as his art and said, "We -- I mean me and the local business community -- are just waiting for things to bounce back."
In the meantime, living in a more relaxed setting means getting to enjoy the great outdoors as well as local wildlife -- the fox in the backyard, the beautiful birds singing from the trees, and the occasional brown bear walking down the driveway.
*****
Instincts and Friends' current shop hours are Wednesday through Sunday 12-5 pm at 204 Main St. Northampton, MA 01060
You can find the online shop here, and, as you can see below, the tagline is, "Life's a zoo. Dress appropriately."
#reopening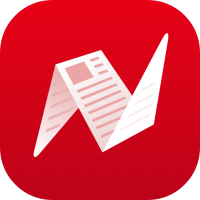 This is original content from NewsBreak's Creator Program. Join today to publish and share your own content.