The contracts of 13 unionized teachers in Chicopee were not renewed.
There have been picket lines aplenty, upset workers, and tight-lipped management. Was the alleged anti-union behavior coming from the Ford Motor Compay or Amazon or Goggle?
No. It's The Paolo Freire Social Justice School (PFSJ) in Chicopee, MA that has problems with the union.
The issue
According to teachers, the Paolo Friere Social Justice School has been targeting union members through intimidation tactics. According to teacher representatives, poor treatment of instructors had been developing even before they unionized with UAW Local 2322 last March 2020. This climaxed a few weeks ago when PFSJ refused to renew the contracts of all 13 unionized teachers with expiring contracts.
The nonrenewals represent a pattern of targeting union activists, the union claims. This left only eight unionized teachers; their contracts don't expire until next year.
The Development of Teacher - Administration Tension
Zack Novak was instrumental in last year's union drive. He asserted that his experience of working in unionized public schools had led him to presume certain standards of treatment. He claims he didn't see this standard at PFSJCS.
He said, ​"At charter schools in general, the climate is much different. I noticed people being treated unfairly by the administration," Novak said. ​"The only way to get ahead was if the powers that be liked you. That's not an equitable environment for teaching staff." 
Eventually, he began talking to other teachers about the need for collective bargaining. He then pursued the possibility of unionizing in earnest and was successful.
At the end of the 2019-20 school year, he was offered a new contract as his was expiring, but the contract was revoked with no reason given.
A few months after unionization, the school hired Gil Traverso as executive director in July 2020. Carol Huben, a PFSJ teacher, said that although labor relations had clearly not been smooth before, the Traverso hiring created a toxic atmosphere. Hughes explained further that the first auspicious clue came in the form of unworkable communication. She said there developed ​"a really strong pattern of not responding to union communications." Next, she said, teachers were warned or disciplined in reaction to harmless shows of union solidarity, such as the educators creating Zoom backgrounds with pro-union messages at bargaining meetings. 
The union has filed complaints to the State Labor Board regarding more than 20 incidents since Traverso's hiring, teachers said.
Huben explained that the catalyst for taking to the streets occurred when 13 teachers with expiring contracts-- all unionized -- were told to reapply for their own jobs. No one was rehired. New non-unionized teachers took their place. In a press release, the union stated that ​"no explanation was offered for the nonrenewal of contracts." Huben also alleged that the administration is urging the new hires to be wary of the union.  
President Kevin Dumpson insists that ".... [the school] has s long-standing practice of nonrenewing staff at the end of their contracts if doing so is in our students' best interests.
"Paulo Freire is a school on the rise and, to fulfill its mission truly, it was clear these changes needed to be made. It did so without regard to the individuals' or Local 2322's union activities."
The irony.
The school was named for Paolo Friere, a philosopher who wrote the ground-breaking book Pedagogy of the Oppressed. In this book published in 1968, he argued against traditional teaching approaches. He called this established method of schooling "the banking model of education."
The idea was that students are being treated like containers that must be filled up with knowledge from the instructors. Thus, according to Friere, the banking model does not promote critical thinking nor student agency. Rather, the focus is on the teacher who gives knowledge to students using a teaching-focused approach.
Instead, Friere promoted learning methods that were more student-focused and allowed learners to come to critical conclusions independently with the instructors' guidance. In fact, more and more teachers and schools are embracing this approach that promotes knowledge ownership in students.
The school named after Friere is now accused of union-busting.
In addition, "social justice" is also included in the school's name. Many find the administration's behavior hypocritical. Numerous individuals in the community were surprised, if not shocked, because of the school's founding principles, as stated in 2012.
According to the Mission Statement in their Application for a Massachusetts Commonwealth Public Charter School in 2012, the school was founded to "achieve educational excellence and social responsibility for all our students through high expectations and a rigorous academic and social justice curriculum." [italics added)
On their current website, eight years later, under the subheading "Why PFSJ?" there seems to be much effort to demonstrate their allegiance to social justice and related beliefs. An excerpt:
"At PFSJ, social justice is infused into every aspect of our school. . .Our school is built on the foundation of five Social Justice values: integrity, self-advocacy, allyship, activism, and critical consciousness. . .Every class, from Algebra to Biology to Humanities, includes social justice connections and projects. . . We use a Restorative Justice model of discipline, combining traditional discipline (when needed) with opportunities to dialogue with other parties in a conflict, right wrongs, and educate the community about better approaches to issues. . .We have specific Social Justice courses which help scholars learn about the underpinnings of social justice and activism... We train our community in trauma sensitivity,..."
One of Paolo Friere's well-known expressions is: "Education changes people. People change the world." Perhaps the Paolo Friere School of Social Justice isn't interested in change when it concerns unions.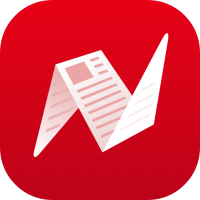 This is original content from NewsBreak's Creator Program. Join today to publish and share your own content.