NASA returns to Venus after 30 years
Darby Dyar, Chair of the Astronomy Dept at Mount Holyoke College and prominent researcher, recently got some extraordinary news.
She and a colleague in California proposed a mission to Venus to NASA, and NASA selected it.
She named the mission is VERITAS (Venus Emissivity, Radio Science, InSAR, Topography, and Spectroscopy), and it aims to understand how the sister planets of Venus and Earth evolved so differently.
They are called sister planets because they are nearly the same size, have about the same mass, and are composed of the same material. They are also neighbors being the second and third planets from the Sun.
However, the atmosphere on Venus is about 100 times thicker than Earth, and our neighbor is so hot that it took NASA years to figure out how to make a land rover that wouldn't melt within a couple of hours after landing. The surface temperature can rise to 888 degrees. There do not appear to be oceans or life on Venus. (Part of the goal of the mission is to find out.) My favorite detail about Venus is that it rotates "backward" - the opposite direction of Earth and the other planets.
NASA also selected another proposal to study Venus called DAVINCI+. DAVINCI+ and VERITAS are both scheduled to launch in 2026. DAVINCI+ focuses on understanding the atmospheric evolution of Venus. The two teams will collaborate with Dyar as deputy principal investigator of the VERITAS project.
Dyar's VERITAS intends to discover how Venus became an inferno world when it did have so many other characteristics similar to Earth's? Some scientists in the Venus community believe it was the first habitable world in the solar system, complete with an ocean and an Earth-like climate.
Dyar is no stranger to NASA. In the past, she'd proposed three other projects. NASA declined all three.
This fourth proposal has an interesting story behind it.
"Forty years ago, I was a graduate student at MIT studying planetary science. One morning I came into the office to find graduate students crying in the hallways. NASA had just canceled a flagship mission to Venus — the Reagan administration had decided it was too expensive."
NASA hasn't had a Venus mission since. That was 30 years ago.
"But I never lost my passion for Earth's mysterious twin," said Dyar.
She continued, "Fast forward 30 years, and I met a German scientist, Joern Helbert, who was building a lab to make spectral measurements at Venus surface temperatures. He asked if I wanted to collaborate, and my answer was an enthusiastic yes! "
It was discoveries made in her work with Helbert that led to the VERITAS proposal. "I'd been laying the groundwork for understanding the geology of the Venus surface from an orbiter by using a special spectrometer designed to peek through its CO2-rich clouds."
In simple terms, the "drone" -- the orbiter -- will be fitted with the special "camera," --the spectrometer -- that she and Helbert built. The spectrometer can record and measure "spectra" - a very fancy word for "rainbows;" They will be gathering information to analyze light waves. This data allows NASA to map the surface and create 3D models The goal is to understand the planet's geologic history and explain why it developed so differently from Earth.
"When I heard the news that VERITAS had been selected, I cried and got goosebumps. It's amazing when you work on something for more than 10 years and it finally comes to fruition," Dyar said. "I am raring to go — we know exactly what we want to do, and how we will do it! I can't wait to jump into the next steps."
She also said that she's particularly proud to represent Mount Holyoke, a small liberal arts college and not one of large, prestigious ivy leagues that tend to win the NASA proposal competitions.
Dyar is ecstatic that VERITAS will provide special -- maybe even once-in-a-lifetime -- opportunities for the students who study with her.
"It's really amazing for the deputy scientist to be at a liberal arts college," she added.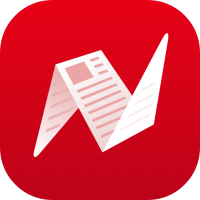 Join the NewsBreak Creator Program. Join here to publish and create your own content.