Amherst eighth grader's death leads to increased awareness.
Thirteen-year-old Nate Squires of Amherst, MA was found unresponsive by a family member and rushed to the hospital, where he died shortly afterward last week on Monday, June 13, 2021.
He died because he purposely choked himself. It was supposed to give him a high, but it gave him death.
Nates followed the rules of the "game" called The Choking Challenge, which is often promoted on the short-video platform, TikTok. TikTok is a teen-oriented and focused on homemade short-form videos, from dance, comedy, education, or anything else that hits the fancy of its users. The videos on this more recent social platform run from 15 seconds to one minute.
TikTok is one of the most engaging platforms thanks to trending dances and silly pranks; but what grew its expanse and what it is known for are the challenges; some involve daring teens to dress as a clown and then upload a video to TikTok, or in another, there's the sound of a crowd cheering sound when it shows you finding a sock you'd misplaced. Goofy, entertaining, and . . . .harmless.
Here's a compilation of TikTok videos:
The challenges, unfortunately, can get dark. The Choking Game is a challenge; it is a possible challenge to the death.
This teen fad is happening in the U.S. but also in the rest of the world. For example, Italy recently clamped down on TikTok because a 12-year-old Italian girl died from playing this "game."
TikTok's been the center of controversy before. As it's a Chinese company, there was concern from both sides of the Congressional aisle about counterintelligence risks. These calls for action led to banning TikTok from various U.S. agencies and all branches of the U.S. Military in 2018.
But none of that means anything to children and teenagers, like Nate Squires, who must have become obsessed with Tiktok. Young people are proud that it's "their thing" and not for grown-ups.
The Choking Game has been around since MySpace and even before that. It was trendy in the nineties. In fact, it's gone in and out of popularity since the 30s. The "instructions" spread by word-of-mouth. Young people used to play the game with someone else doing the choking, so there was someone there if things went too far.
But now, with the ubiquitousness of the internet, this teenage virus is super-charged and able to take down its victims in the blink of a page view. Alone in their rooms, children watch videos of how to choke yourself on their own. Social media exacerbates the situation with the peer pressure that many teens feel when they engage with these platforms. Teens feel dared, and many have difficulty ignoring that feeling. In addition, our selfie culture and the boredom of the shutdowns may have led many to search for greater and greater distractions.
According to the Center for Disease Control, from 2000 to 2015, 1,400 children and teens died from "accidental hanging and strangulation" (code words for the Choking Challenge). This number is not much lower than the number of children and teens who died in accidental shootings in the same time period.
YouTube finally heard the demand for action. In 2018, a YouTube search for "how to play pass out game" yielded more than 36 million homemade tutorials or similar content.*
And now, as of 10 minutes ago, June 24, 2021, there are none.
TikTok, on the other hand, leaves it to the audience to decide whether choking videos are their taste. And countries are responding. In addition to Italy, other countries are also outlawing TikTok.
Since TikTok is not taking action, parents of victims are pivotal in educating other parents about this phenomenon. For example, in an act of spontaneous generosity for others, the Squires family gave permission, indeed, encouragement for administrators in the school district to go public with information about what happened to their son.
Superintendent Michael Morris set up educational events and sent emails to all families whose students are enrolled at Amherst Regional Middle School.
What should parents do?
First of all, this advice is written for the parent but can be adapted for teachers and pediatricians.
Monitor your child when they are "just playing!" on their phone.
Be familiar with the different names given to the choking game that you may overhear in conversation or see in your child's communications. It's also known as the pass-out game, space monkey, the fainting game, scarf game, space cowboy, California choke, the dream game, cloud nine, and purple hazing. There may be others.
Pediatricians, parents, and teachers need to know and look for the signs that your child might be engaging in choking activities: headaches or dizziness, spots on the face, neck marks, bloodshot eyes, disorientation, knots left in neckties, belts, and ropes. Note also if your child is spending more time than usual in their room
Talk to your kids. Ensure they understand that they get high because brain cells die and die because the brain is being deprived of oxygen. As a result, they could get seizures or die. According to many doctors, these highs may -- are even likely -- cause long-term medical damage; oxygen deprivation often causes mini- "strokes" that may lay dormant for years, then resurface to give you physical ailments.
You may not only want to warn them; you may want to ascertain if they are already engaging with choking. Maybe this was Nate Squire's first time or it could have been his fiftieth. Children and teens don't just do something they enjoy once, especially after they have experienced the "high" that is said to come after the choking, and they are finally able to breathe again. And they think it's something that "everyone" is doing.
Be aware of the distinction between respecting your 14-year old's boundaries and knowing when they need help, perhaps even intervention, even if they disagree.
When you speak with them, remember that teens test limits, take risks, and are thrill-seekers. They're not stupid; they are teenagers. Literally.
According to recent studies, teenage brains are not fully formed until they are 25 or so. The emotional part of the brain and the decision-making center have not yet connections. As a result, your children can't excel in good judgment. That part of their brain, the prefrontal cortex, is not fully developed. Instead, teenage brains process input with the amygdala, the emotional part. That's why when teens experience overwhelming emotional input, they are at a loss to explain what they were thinking.
Thus, the constant slamming of the door.
Do what you have to do to be empathic. Because chances are they are doing the best they can, and you don't want to push them away.
*According to a Time Magazine article written by Melissa Chan.
**I decided to write this since Nate's family, the Squires, make it clear they want to increase awareness.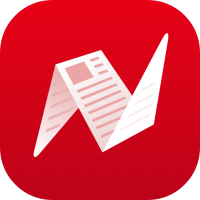 This is original content from NewsBreak's Creator Program. Join today to publish and share your own content.