Biden presents Putin with Massachusetts-made aviator glasses.
President Biden loves his aviator glasses. He gets parodied, teased, mocked; he doesn't care because it's Joe's cool look.
He even kept his aviators on while having tea with Queen Elizabeth II at Windsor Castle on his recent stop in his European itinerary. The tour also included meetings with NATO and the much-talked-about face-to-face with Vladimir Putin, the Russian President.
There had been so much buildup, pressure, expectations about the Geneva Summit between Vladamir Putin and Joe Biden that happened last week. In the end, it seemed we may see an improvement in relations between the United States and Russia.
At the very least, Putin has been given a chance to improve his "look." President Biden gifted his counterpart with a pair of Joe's iconic Randolph Engineering aviator glasses.
You can buy your own for $299, according to Randolph's website.
Well, actually, not quite. You might need to pay a premium for the custom 23-karat gold finish and 57mm polarized American gray lenses. It turns out the teardrop sunglasses are made right here in Massachusetts.
The Randolph Engineering company, located in Randolph just south of Boston, was founded in 1973 by Royal Air Force navigator Jan Waszkiewicz and machinist Stanley Zaleski. Within a few years, they were awarded a subcontract to provide eyewear to the U.S. Military.
The contracts grew larger with various models to fit a diversity of military uses. In 1990, for Desert Storm, the Department of Defense gave Randolph an annual contract to produce 200,000 optical inserts for chemical-biological masks.
Three generations and 45 years later, the company is still in Massachusetts, unlike many other American sunglass manufacturers that headed overseas. Randolph remains a small concern with only about 50 employees.
According to Biden, he's been wearing aviators for 58 years. Initially, he sported Ray-Bans, which were first developed as an alternative to flight goggles to reduce glare. Aviators gained public popularity once they'd become standard issue for soldiers in Second World War. Specifically, aviators became a well-known style of sunglasses when newspaper photographers shot several pictures of General McArthur when he landed on the beach in the Philippines in October 1944. The photo became an enduring image of World War II.
Everything military was in fashion during the 50s. Aviator sunglasses became definitively "cool" once they were touted by the fashionable. From sitting on the noses of Marlon Brando to Elvis to Gloria Steinhem to David Bowie to Tom Cruise in Top Gun, the shades became stylish and have stayed that way.
Biden also presented Putin with a crystal sculpture of the American bison, the national mammal. The bison was codified by Congress as a U.S. symbol of strength, unity, and resilience with the National Bison Legacy Act in 2016. The sculpture is mounted on a cherry wood base in deference to the first President of the U.S. George Washington, with an inscribed plaque honoring the Biden-Putin summit.
Gift-giving between heads of state is customary and is an important part of international relations. These formal visits are a pageant of ceremony and tradition, including formal speeches, high-brow dinners, and gift exchange. Gift-giving is a diplomatic ritual meant to forward international cooperation and friendship. And perhaps, in the case of the aviators, to break the ice.
Biden and Putin talked for more than three hours including discussions about cybersecurity and Russian aggression in Ukraine at a one-day summit in Geneva last Wednesday, June 16, 2021. Biden's one-to-one approach with Putin was intended to relieve the strain between the United States and Russia.
Will the light-hearted gift of aviators help melt the frostiness of U.S.- Russian relations? Or, rather than become cool, will the Russian President remain cold?
There's been no news from the Kremlin as to what, if anything, Putin gifted to Biden.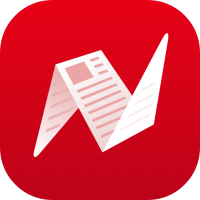 This is original content from NewsBreak's Creator Program. Join today to publish and share your own content.