Volunteer Workday this Saturday
NORTHAMPTON,MA
There's over a mile of trails, called the Terrace Trails, in the small green forest area behind College Church and Cutchins Programs for Children and Families, off Pomeroy Terrace in Northampton.
The Terrace Trails is a green area where people walk their dogs and pets stop to sniff each other. In the area by the dyke, there's a small patch that hosts a tiny wooden bench. It was set up and is maintained by a local woman who comes here to read. Families enjoy their young children's fascination with the various different plants, trees and animals. (An injured baby owl was saved by the volunteers last week.)
But before the Terrace was first opened in the summer of 2017, the area was in disarray. The land had been turned over to the city a few years before and it was left to rot. There were fallen trees everywhere and the narrow footpaths were overgrown. The time seemed right for change.
The catalyst behind this transformation is a local person named Joe Bender. He gathered up a small group of similar-minded folks. They won grants that provided funding to clear and decorate this area full of overgrown footpaths. At the time, he was working as a social studies teacher at the school run by Cutchins. Creating and maintaining the trails became a learning tool for Joe's students as they practiced hard work, responsibility and discipline. And in turn, the trails needed upkeep! So, a win-win.
"I like the outdoors. I love hiking," Bender said. "And this has history to it."
As part of the original crew, children and staff from Cutchins created the trail signs and built the benches. Cutchins is a facility that provides education as well as therapy for children. Bender noted that the children can and do make use of the trails.
"The children are here for therapeutic and educational purposes," Bender commented. "Walking in a quiet place is therapeutic.
Joe no longer teaches at Cutchins but continues to work with the other stewards to keep nature from taking the Trails back over.
Twice a year, in the Spring and the Fall, Joe holds a "workday" and he's looking for volunteers for this Saturday June 5 for a Terrace Trail Workday. It's from 10 am-noon.
You can bring your own tools but there will be some available.
Bender stated his greatest wish: "I just hope we are able to motivate the next generation to come in and take the reins," Bender said. "Things like this, if they're not cared for, nature will just reclaim it. Right now it's a neighborhood jewel."
Saturday June 5, 2021 from 10 am to 12 noon. Meet at the Terrace Trails Welcome kiosk.Take the driveway down College Church off of Pomeroy Terrace and park. Feel free to bring a packed lunch. For additional info, email Joe at jbender@cutchins.org
Follow me to see more articles like this.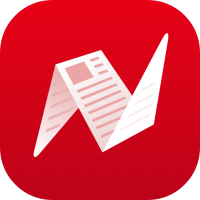 ...