When you first embark on a weight loss diet you might stumble across restrictive diets like paleo, keto, slimming world, or something else.
They ask you to stop eating certain foods — even if they are the foods you love. Dieting can be hard, even more so when you're restricting what you eat and avoiding the foods you like.
It doesn't have to be that way.
You can lose weight AND eat whatever you want. This article is going to explain a few of the ways you can do just that.
Always consult a doctor about your diet & create a weight loss plan with them to ensure you're losing weight happily and healthily.
Add to Your Diet
My first point is that you should start adding foods to your diet before taking food away. Work on introducing the right stuff into your meals.
If you make your first focus adding healthy elements to your meals then you'll be more likely to keep up the habit. Since you haven't sacrificed anything you won't be missing out or get cravings.
Start by adding healthy greens like green beans and broccoli with every dinner. Green vegetables are bursting with important minerals and vitamins. Just adding in a portion of greens can reduce the risk of heart disease, obesity, and lower your blood pressure.
Try out a variety of different green vegetables to see which ones you like the most. Kale, spinach, bok choy, cucumber, and avocado are excellent additions to a balanced diet.
Learn To Count Calories Properly
Counting calories isn't always a fun thing to but it is a really useful tool for weight loss, particularly when you are just getting started.
Humans have a tendency to underestimate how many calories they eat with each meal. This can lead to ballooning weight if it's sustained over a long period.
If you count calories you can plan the meals in your day appropriately. You can still eat whatever you want but you'll have a guide for when enough is enough.
For special occasions or days where you just want a few extra calories, you can use your calorie tracker to work out how much you need to burn off.
I like to go for a longer walk if I know I'll be eating extra one day.
Use a BMR (Basal Metabolic Rate) calculator to work out how many calories you need to maintain your current weight or safely lose weight. Then use a calorie tracker like My Fitness Pal to keep an eye on how much you are eating.
Stop Drinking Your Calories
Drinking your calories is such a waste. A cup of coffee with milk is fine but full-fat fizzy drinks are basically pointless.
A can of Coca-Cola contains 182 calories and has no nutritional value. Switch to zero sugar drinks or even better, choose water. Water will always be the superior choice and it's essential for a long and healthy life.
A lot of adults don't drink enough water. It's thought that over half of North Americans are drinking too little. If you don't drink enough water you are going to be dehydrated, lethargic, and unhealthy.
So let's ditch the drinks with a lot of calories and up our water intake!
That mean's alcohol too. Beer, cider, and wine all have high-calorie counts while providing little to no nutrition. Even just one glass of wine a night is adding more calories to your diet.
You don't have to give up alcohol if you don't want to. I tend to stick with spirits like vodka with sugar-free mixers when I want to drink. Vodka contains around 60 calories for one ounce.
Walk It Off
Walk more.
That's it. That's the advice.
Seriously, walking is a great way to get more exercise, burn calories, and maintain eating the things you like. If you have noticed some love handles starting to form, you can quickly get back in shape through walking.
This is something that a lot of people aren't getting enough of because in the 21st century we're very sedentary. A lot of us have office jobs and there aren't as many opportunities to get moving.
On average a person will burn somewhere between 80 and 140 calories for each mile they walk. A person who weighs 150 lbs can expect to expend roughly 250 calories in 60 minutes.
Walking is a great way to lose weight and you don't have to change your diet to feel its effect. Start slow and then you can start walking faster, introduce inclines, and even start running to burn even more calories.
Get A Good Night's Sleep
Sleep plays a very important role in weight loss, in fact, it is one of the most important bodily functions we have. Yet it is often overlooked and neglected.
Your body has to do a lot of repairing and preparing overnight which it can't do if you're not sleeping enough.
If you're not getting enough sleep your body is more likely to have cravings for unhealthy foods. This can lead to poor food choices and more sleep problems.
Your body can't produce enough Leptin if you are sleep-deprived. Leptin is the hormone that your body creates to signal that is full. People who aren't getting enough sleep are more likely to overeat.
Always keep sleep as a top priority, on par with breathing, eating, and drinking water. If you have problems sleeping you should speak to your doctor about treatment.
Your life will be infinitely better once you have a healthy sleep habit.
Final Thoughts
Losing weight is a marathon, not a sprint and this article is about starting. There is so much advice out there on how to lose weight and fad diets like weight watchers or slimming world will have you restrict the foods you love.
I think that's hard. It makes dieting harder than it needs to be and personally, I'm more likely to fail. If I fail then I'm going to fail hard and any good work I did will be undone.
Instead, I think you should create a plan that's unique to you that acknowledges your limitations. You don't have to make massive changes all at once.
Here's a quick look at how I changed my lifestyle:
I made sure I drank enough water.
I started walking for 30 minutes every day.
I added healthier foods to my diet.
I started to monitor my calories.
I started going to the gym.
I increased how much protein I ate.
What I never did was restrict the carbs or the fats I ate. As I introduced new changes to my lifestyle I found myself making healthier choices. Lean meats, leafy greens, and superfoods like blueberries.
I ended up losing over 40lbs and became the healthiest I had ever been. You don't have to stop eating the things you love to hit your weight loss goal.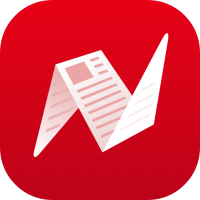 This is original content from NewsBreak's Creator Program. Join today to publish and share your own content.