I was packing up my desk on my final day at work when my colleague entered the room looking a little deflated.
"What's happened?" I queried.
She had just asked for a pay rise and it had been refused on the grounds that they don't have it in the budget. Two days prior our CEO sent an email out bragging about recent sales numbers — we were more profitable than ever.
It was my last day but I couldn't help but feel sorry for my colleague. I was going to be free from the shackles of corporate greed, she would be stuck here a little longer.
No Pay Rise In 6 Years
It's funny how lose people's lips become when you're leaving. My supervisor revealed that the wages for my team hadn't been raised in 6 years. Something that echoes most of the public and private sectors.
When the company started it was a disruptor and completely changed the way hospital reports were administered.
The growth that they experienced was exponential, doubling year on year. The work my team did had tripled in the 4 years I was there and the team size stayed the same. I had asked for a pay rise in my second year and it was refused.
There was a handful of managers that would be promoted consistently, but if you weren't in the inner circle, it wasn't going to happen to you. This became the norm at my company, the select few would create new positions and promote themselves while we were left carrying the company on our back.
They had a lack of respect for the hardest working employees and I cottoned onto it so I made my plans to leave.
Employers Don't Want To Pay You
Sadly employers just don't want to part with their cash. The pay discrepancies between senior management and entry-level employees are huge. Median wages at Kroger fell by 8% this year. The company closed at least two stores citing an inability to pay for COVID hazard pay. They also handed their CEO a $22.4 million bonus.
If employers think they can get away with paying you peanuts while keeping the biggest piece of the pie they will. That's why companies have worked hard to prevent unionization. Regular folks who work on the frontline are considered a resource and nothing more.
Amazon employees work in poor, unforgiving conditions with some people claiming they have to urinate in bottles. Don't worry though, Amazon has cracked it. Instead of providing humane conditions, they've installed AmaZen Wellness Booths. Now they can cry in a covered booth instead of their desks!
Low wages aren't cutting anymore and companies are struggling to hire new staff on the same compensation packets offered before. McDonald's has been offering free iPhones to entice new staff. Restaurants are being forced to pay a liveable wage if they want staff to come back. It's anarchy and it's about damn time.
Give Yourself A Pay Rise Instead
If you can't rely on your employer to pay you fairly with regular increases in line or above inflation then you need to take matters into your own hands. You have more power than you think to earn extra money. Start looking for a new job, pick up a side hustle, or create something for yourself.
Some employers take for guaranteed the free will that their employees have — you can always leave. If a modest pay rise is denied because 'it is not in the budget.' Start looking for a new job, other companies might be willing to pay more or you might shock your employer into considering your request.
It's thought that younger generations like millennials and Gen-Z are turning to side hustles to earn extra money. As wages have stagnated but the cost of living has continued to rise, young people, take on side hustles. Side hustles could be things content creation, designing products on Redbubble, or freelancing the skills you already have.
You could turn your hobbies into cash by creating engaging content that informs and inspires an audience. Create an online course that helps people overcome an obstacle. If you're passionate and knowledgeable about something there are plenty of ways to monetize that.
Stand Up for Yourself
My friend tried to get a pay rise and was declined because it wasn't in the budget. She tried to argue her case but management wasn't interested in entertaining the idea. I told her to threaten to leave and if they still refused to actually leave.
I know that leaving a job is not an easy decision to make but you've got to stand up for yourself. If you don't they will continue to get away with low pay and poor conditions. If your boss shows you their hand and it's not in your favor, ditch them and look for something new.
Self-employment is on the rise because of the lack of appropriately paying opportunities. These people are taking things into their own hands. Start by building your own career while working at your current job. Work on securing clients and bringing in some extra money. Once you are ready you can leave your old job behind.
Final thoughts
That's what I did, after 2 years of trying to secure a promotion and pay rise I decided it was time to leave. I knew that entering a new job at the same level wasn't going to be satisfying. Instead, I started to build my business in my spare time. Eventually, I dropped down to part-time hours and scaled my business up.
3 weeks ago I left my job and have been working full-time on something I really care about. I earn more than I ever did at my 9–5 and I'm the boss. I can treat myself better than any boss I've ever had before.
The real reason a pay rise wasn't in the budget is that your boss doesn't value you. You need to value yourself and end your contract if it is not working out for you.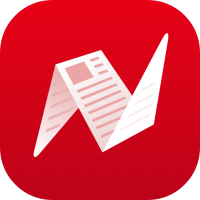 This is original content from NewsBreak's Creator Program. Join today to publish and share your own content.