Today's Cryptocurrency and the Stock Market is one of the most popular ways to make money to get rich quick but speculate on which stock and crypto perform very well in the future is a difficult task. Investing and put your money in both of these stock markets and cryptocurrency is the best option but it's hard to find the right one but don't worry here are some top cryptocurrency mining stocks.
Riot Blockchain (RIOT)
Stock Price: US$36.28
Riot Blockchain is a New York-based crypto mining company and it's also one of the largest U.S. based publicly traded Bitcoin miners in North America. The company was buys, sells, and gives accounting audits, and verification services for blockchain assets. Year to date through July 2021, the Company produced a total of 1,610 BTC, an increase of approximately 188% over its BTC production during the same 2020 period of 559 BTC.
Hive Blockchain Technologies (HVBT)
Stock Price: US$2.98
HIVE Blockchain Technologies Ltd. is the second most favourable company in the crypto mining sector. HIVE owns state-of-the-art green energy-powered data centre facilities in Canada, Sweden and Iceland, which produce newly minted digital currencies like Bitcoin and Ethereum continuously on the cloud. The previous report says the company generated worth around US$13.7 million Bitcoins and Ethereum's combined.
Bit Digital (BTBT)
Stock Price: US$10.52
Bit Digital is a crypto mining company to focus on Bitcoin mining. The company's second-quarter 2021 reported it generated 562.9 Bitcoins, the company makes US$295.1 million annually. Recently, the company has owned 32,500 miners, with 3,515 miners acquired in the second quarter of 2021.
Hut 8 Mining Corp (HUT)
Stock Price: US$6.76
Hut 8 is one of the oldest, largest and most innovative bitcoin miners in the world. Hut 8 is one of the largest self-mined publicly traded companies in the world. It operates as a cryptocurrency mining company in North America.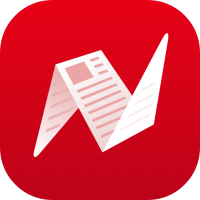 This is original content from NewsBreak's Creator Program. Join today to publish and share your own content.