Today, technology is the most important part of our life and every sector are dependent on technology. Technological developments have brought a lot of transformation across businesses, governments, social lives, and education. Technology has an extreme impact on the stock market. According to Forbes, the last 10 years stock analysis data has said every year top five companies is technology companies.
Here are the top 3 tech stocks to buy in August 2021 after all the research and analysis.
Microsoft Corporation
Stock Price: US$294.60
Microsoft is a trillion-dollar company and its second-largest U.S. corporation as measured by market capitalization, sitting just behind Apple. the market cap of the company is around $2.21 trillion. The company provides consumer electronics, computer software, computers and related services. Microsoft provides their services in over 170 countries.
HubSpot Inc
Stock Price: US$656.53
HubSpot provides a cloud-based marketing and sales software platform to help enterprises grow their business. It offers customer relationship management (CRM), content management software (CMS), marketing and sales, and other business management solutions. Today, HubSpot market cap is around $31.37 billion. HubSpot serves more than 113,000 customers in over 120 countries.
Apple Inc
Stock Price: US$151.12
Apple is the world's fourth-largest smartphone manufacture. The company provides phones, tablets, laptops and accessories globally. Apple's more than 53% of sales come from the iPhone and it's continuously going up. Apple is one of the most stable and safest stocks in the stock market, company every year paying huge amount of profit to the stockholders in form of dividend.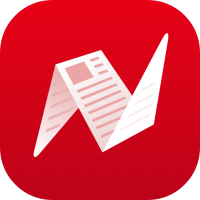 This is original content from NewsBreak's Creator Program. Join today to publish and share your own content.