Cryptocurrency is the current most popular and advanced digital token based on blockchain technology. Once again after the crypto market is in isolation the prices are coming back to the current price.
Today, the crypto market value worldwide is USD 1.85 trillion and it's continuously raised. Last 5 days the whole crypto market volume has gained by 8.12% to USD 109.40 billion, it's continuously up so it's an opportunity for you. picking the right cryptocurrency is difficult but don't worry here are the top 7 Best Cryptocurrencies to Invest in 2021.
Bitcoin
Bitcoin is one of the most popular and the largest cryptocurrency with the highest market capitalization. Currently, the Bitcoin market cap is around $870 billion and the last 24 hours trading volume is $32.09 billion. Every transaction involving Bitcoin is tracked on the blockchain, which is similar to a bank's ledger, or log of customers' funds going in and out of the bank. In simple terms, it's a record of every transaction ever made using bitcoin.
Ethereum
Ethereum is the second most popular cryptocurrency and it's relatively fast compared to Bitcoin. After Bitcoin Ethereum is the second-largest market cap around $386.58 billion and in the last 24 hours ETH volume is $21.89 billion. Many corporates are accepted Ethereum as a payment option.
Tether
Tether is a stable coin and it's originally called "Realcoin", valued each token at $1.00 to reduce the friction of moving real currency throughout the cryptocurrency ecosystem. Currently, the Tether coin market cap is around $63.26 billion and the last 24 hours volume is $73.69 billion. Tether has been the first choice for the investors who always expected to play safe.
Cardano
Cardano has the 5th largest crypto market capitalization and it is also energy efficient proof of stake altcoin. Currently, Cardano's market cap is around $68.75 billion and the last 24 hours volume is around $8.27 billion. Cardano has deserved every bit of your attention for the fact that in addition to offering sustainability solutions for decentralized applications, systems, and societies, it assures the investors of unmatchable security. It's an energy-efficient alternative to Bitcoin and Ethereum.
Ripple
Ripple is a real-time gross settlement system to solve real-time payment problems. Ripple XRP is a fast payment system compare to Bitcoin and Ethereum. Today, Ripple XRP market cap is around $53.54 billion and trading volume is $8.70 billion and it's 6th largest market capitalization in cryptocurrency.
Binance Coin
Binance Coin is an issue by the world's largest crypto exchange Binance and it's an altcoin to solve payments solutions. Binance coin is rank in 4th place in the entire crypto market. Today, the Binance Coin market cap is around $68.24 billion and the last 24 hours volume is $2.04 billion.
Dogecoin
Dogecoin is a cryptocurrency created by two software engineers Billy Markus, Jackson Palmer. Dogecoin started in 2013 as a joke and its promote by many investors like Elon Musk and others. Today, the Dogecoin market cap is $36.71 billion and trading volume is $3.54 billion, Dogecoin is ranked in 7th place in the whole crypto market.
Before you start investing, please do your own research.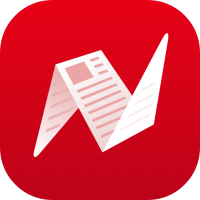 This is original content from NewsBreak's Creator Program. Join today to publish and share your own content.