The Tech Companies are booming in 4 to 5 years but after a Covid majority of peoples are work from home and that situation Tech Company who work on different sectors like Artificial Intelligence, Micro components makers (processors), computer sector, the etc related companies growth rate are double in reason of Covid.
And the companies products demand and supply increased together companies stock prices are stimulated so you can invest in this company and makes a huge profit from buying stocks. here are some of the most popular and favourite tech companies stocks you should watch in 2021.
Arrow Electronics Inc
Arrow Electronics is a world one of the largest suppliers of computer products, electronic components and enterprising computing solutions to OEMs, contract manufacturers, and other commercial customers. In 2021 company Market cap is US$8.2B and the stock price are more stable compare to others. The company mainly supplies displays, memory products (like SSD, RAM), batteries, sensors and other wild range of electronic components.
ACI Worldwide
ACI Worldwide is a $4.6 billion payments systems company that serves as an electronic mediator between banks, billers and merchants. The vision of ACIW is completely straightforward to provide cashless transactions in the centre of its innovation is around improving payment safety and reducing interchange fees.
And let's talk about stock prices, the financial year (FY) 2021 earnings for ACIW is for $1.15 per share it's almost double the 62 cents it posted in FY2020 and expectations to the share price to $1.28 next year.
Microsoft
Microsoft is a trillion-dollar company and its second-largest U.S. corporation as measured by market capitalization, sitting just behind Apple. the market value of the company is about $1.9 trillion. And growth rate in the company is enormous, In FY2020 to earnings per share are projected to jump 35% from $5.76 to an estimated $7.77 in FY2021.
Synnex Corp
Synnex Corp is an IT solutions and value-added services supplier and it's proving a logistics, integration and broad range of distribution services to the tech industry. And today market cap of the company is around $6.2 billion. Its basic expertise includes IT systems and servers, system components, communication & security equipment, software and consumer electronics. Invest in Synnex Corp is one of the wealthiest decisions for you.
CDK Global Inc
CDK Global provide integrated technology to the automotive industry, recreation and heavy appliance industries. The company aids automotive dealerships and original equipment manufacturers (OEMs) to streamline and make the best use of their daily operations and today's CDK Global Market cap is around $6.1 billion, the company growth rate is continuously raised.
Intel Corp
Intel is one of the market leaders in their industry and it creates and manufactures computer components and their related products like processors, server products, chipsets, memory & storage, ethernet products and more. Intel Corporation is continuously growing its businesses and services, today the market cap of the company is around $223.1 billion.
HP Inc
HP is a global provider of personal computing, imaging, printing products, desktop and notebook computers, workstation and their related services. HP serves individual consumers, businesses of all sizes, and government customers. Today's HP Market cap is around $35.1 billion and its products are delivered in 170 countries.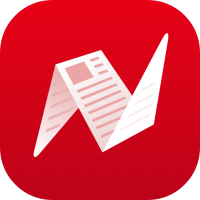 This is original content from NewsBreak's Creator Program. Join today to publish and share your own content.