New Mercedes-Benz Roadster comes with some new features, which has been improved the driving experience in the new Roadster. Mercedes are working on their new touchscreen infotainment system. Large touchscreens are commonplace in new cars these days and in the current period, bigger screens are more popular and it enhances cars look. Mercedes-Benz of talking about their new 2022 AMG SL Roadster, the screen is out of the dashboard and it electronically flips up and down.
Your guess is right, Mercedes-Benz 2022 AMG SL Roadster has a flippy screen and the screen attaching it to the centre console. The Marcedes said it designed the 11.9 inches portrait touchscreen this way to help fight glare. New Roadster flippy screen is competing with Tesla.
The new Mercedes AMG SL Roadster also has a digital instrument cluster that is a bit different from the other car manufacturers. The car comes with 12.3 inches screen behind the steering wheel and it replaces the speedometer with a digital screen that Mercedes-Benz says is inspired by aviation. The screen is integrated into the dashboard even deeper than normal.
The New Mercedes-Benz concept is interesting and moves to bigger screens in cars has put a big emphasis on software. This is why the world's best automakers from Ford to Ferrari are turning to the help tech giants like Google.
Similar to the modern world, the smartphone market-related hardware is more superior and easily compatible with the new devices. The automobiles relevant tech are continuously growing and let's see what is next revolution.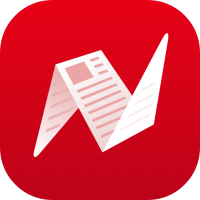 This is original content from NewsBreak's Creator Program. Join today to publish and share your own content.